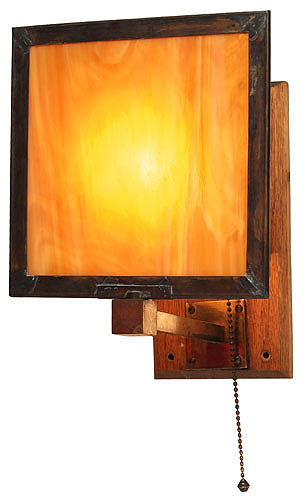 1: Frank Lloyd Wright sconce from the Geneva Inn, Lake Geneva, WI.1911, single glass pivoting shade on a brass fixture with original wood back plate, restored finish, glass mint. The Geneva Inn was demolished in 1970, 7" x 7" x 9", very good condition. Sold by the Treadway Toomey Galleries, May 23, 2004.
Another example of this sconce is in "Frank Lloyd Wright Kelmscott Gallery", Elliott 1981, page 13. When comparing the two versions, the Treadway version looks like the glass has been replaced but the base, arm and frame look authentic, but this has not been verified.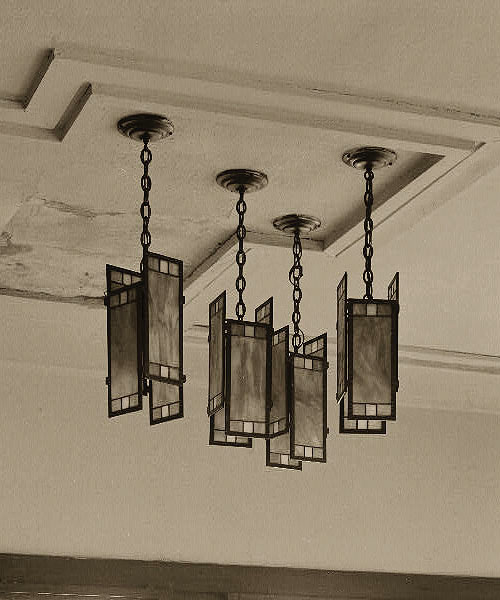 2: Detail of the hanging lights in Lobby. An additional "Glass and Brass Lantern" can be seen in:
"Important Works by Frank Lloyd Wright From Domino's Center"
, Christie's 1993, page 78.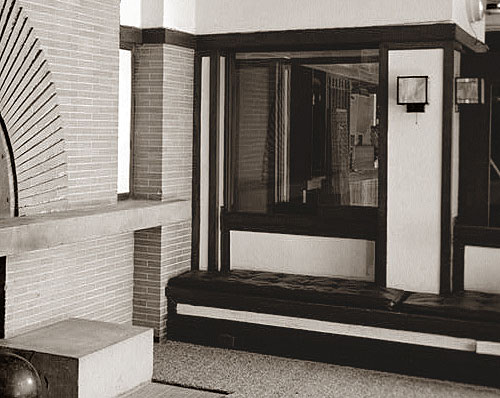 3: Detail of the wall sconce in Lobby.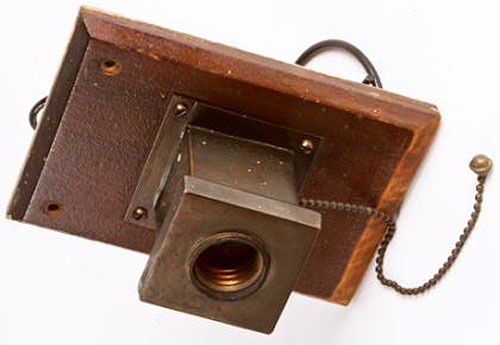 4: Bare Bulb Fixture. This was the main ceiling light in the bedrooms (see 4b below) and in the lobby around the massive skylight (see 4c below).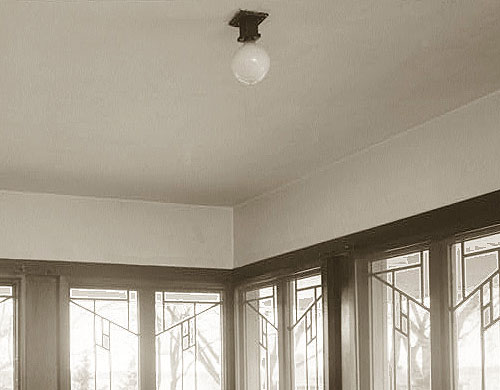 4b:
Bedroom in the Southeast corner on the second floor. Photographed by Richard Nickel 1967.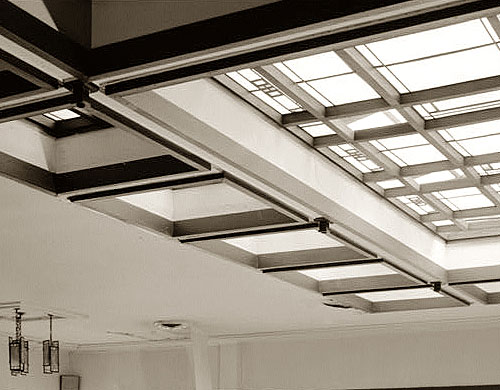 4c: Detail of the art glass skylight and the Bare Bulb Fixtures (shown above)
in the Lobby. Photographed by Richard Nickel 1967.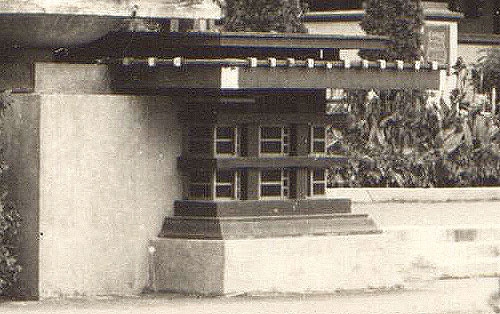 5: Decorative "Light Pole" Base. The decorative "light pole" base was built into the vase pedestal. It may have been a decorative light fixture to light the stairs at night.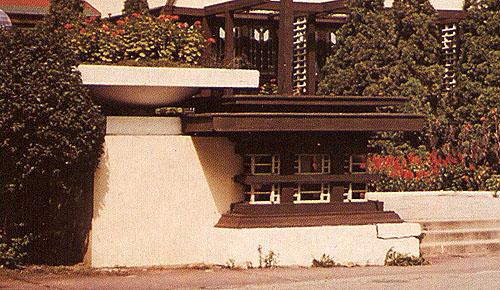 5a: I had the opportunity to speak with Al Hermansen, and he confirmed that the decorative "Light Pole" did indeed contains lights. "We had a heck of a time changing the lights inside the base." Detail of photograph by Lynn Anderson. From "No Rooms Available".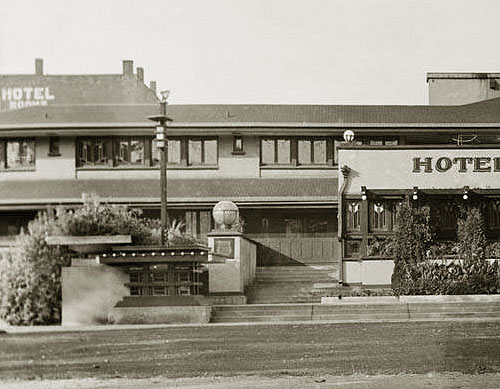 6: Globe Light Fixtures. The "globe" light fixtures do not exist in earlier images.
Decorative "Light Pole". Early images show the vertical light pole to be 4.5 to 5 times the height of the decorative "light pole" base.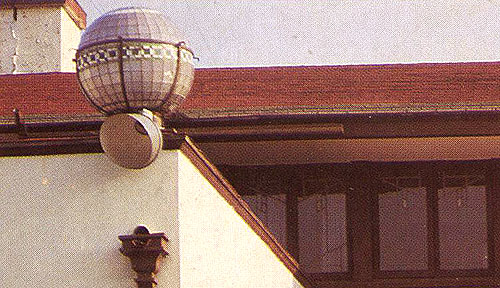 6b: These glass globe lights did not appear in images until sometime around 1919-1921. There were two sizes, a smaller size that sat upon the outside corners of the lobby, pictured, and a larger globe that sat top the pedestals on either side of the entrance. Al Hermansen said that every winter the globes were stored indoors. They would joke, "It's time to take Frank's balls inside now." Photograph by Alyn W. Hess. From "No Rooms Available".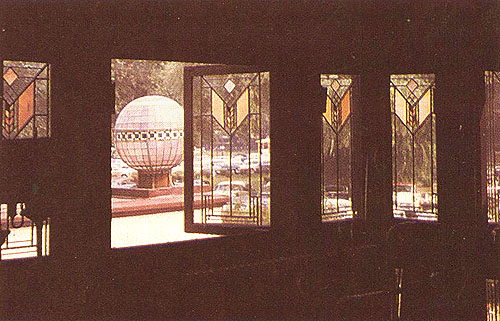 6c: The hotel lobby's banks of leaded-glass casement windows opened to a view of the front terrace and the lake. Photograph by Lynn Anderson. (The big outside globe was not an original Wright artifact.) From "No Rooms Available".