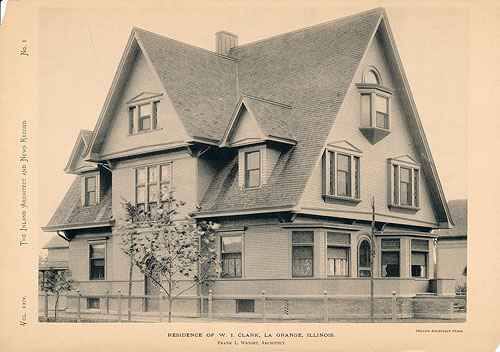 1894)
"Residence of W. I. Clark, La Grange, Illinois. Frank L. Wright, Architect." W. Irving Clark Residence (1893 - S.013). In 1887 Wright joined the firm of Adler & Sullivan. To earn extra income Wright designed "bootleg" houses while still working for Adler & Sullivan. The W. Irving Clark house was one of Wright's first bootleg homes, commissioned in 1892 and completed in 1893. A dispute grew out of his acceptance of independent commissions, and in 1893 Sullivan fired Wright. Wright began his own firm, and this example of Wright's work was published in August, 1894.
Inland Architect & News Record - Vol. XXIV No.1 (August 1894) (Published by the Inland Architect Press)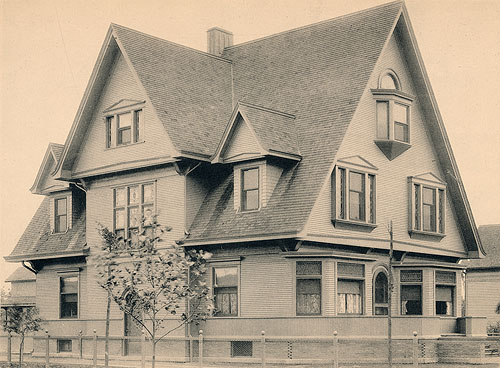 Detail of the W. Irving Clark Residence, 1894.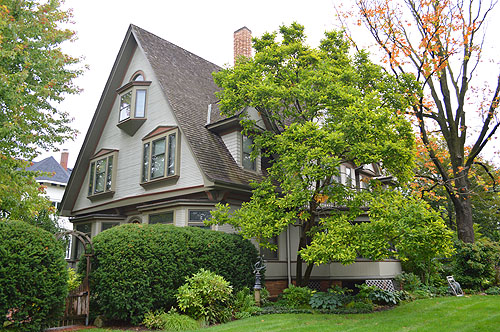 1)

W. Irving Clark Residence, La Grange, Illinois 2018 (1893 - S.013).

E

xterior. 20 x 13.5 digital image photographed by Douglas M. Steiner on October 6, 2018. Copyright 2018, Douglas M. Steiner. (ST#2018.18.0819-1)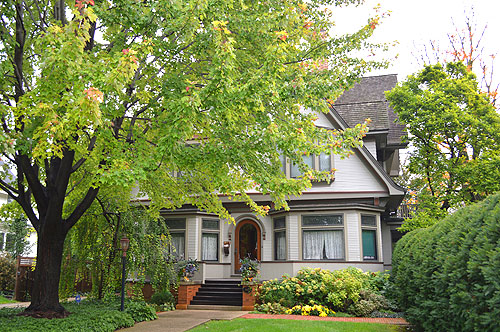 2)

W. Irving Clark Residence, La Grange, Illinois 2018 (1893 - S.013).

E

xterior. 20 x 13.5 digital image photographed by Douglas M. Steiner on October 6, 2018. Copyright 2018, Douglas M. Steiner. (ST#2018.18.0819-2)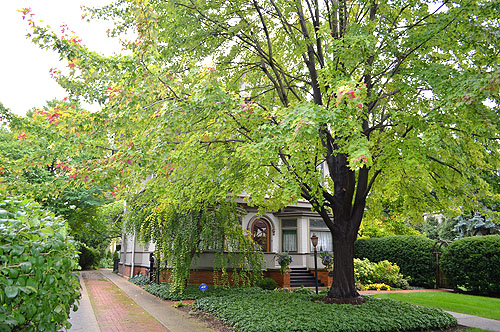 3)

W. Irving Clark Residence, La Grange, Illinois 2018 (1893 - S.013).

E

xterior. 20 x 13.5 digital image photographed by Douglas M. Steiner on October 6, 2018. Copyright 2018, Douglas M. Steiner. (ST#2018.18.0819-3)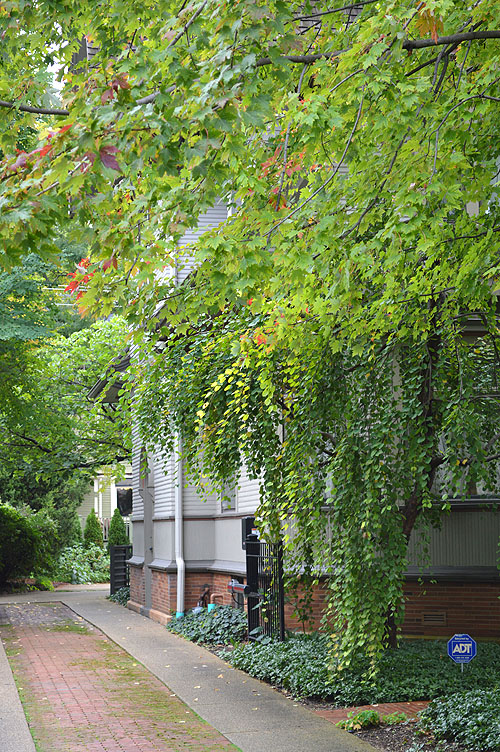 4)

W. Irving Clark Residence, La Grange, Illinois 2018 (1893 - S.013).

E

xterior. 20 x 13.5 digital image photographed by Douglas M. Steiner on October 6, 2018. Copyright 2018, Douglas M. Steiner. (ST#2018.18.0819-4)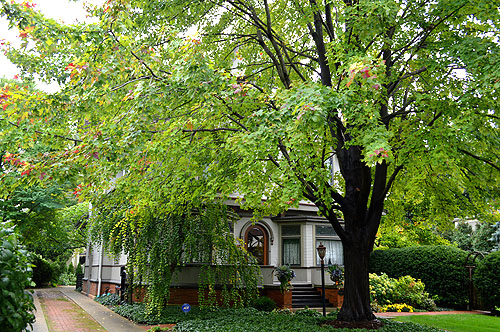 5)

W. Irving Clark Residence, La Grange, Illinois 2018 (1893 - S.013).

E

xterior. 20 x 13.5 digital image photographed by Douglas M. Steiner on October 6, 2018. Copyright 2018, Douglas M. Steiner. (ST#2018.18.0819-5)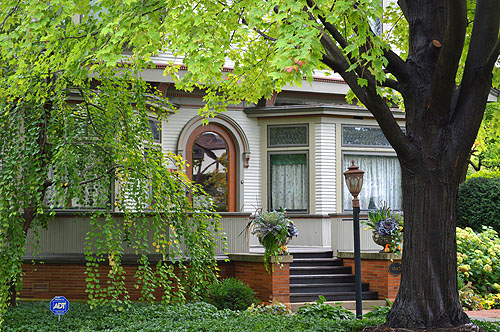 6)

W. Irving Clark Residence, La Grange, Illinois 2018 (1893 - S.013).

E

xterior. 20 x 13.5 digital image photographed by Douglas M. Steiner on October 6, 2018. Copyright 2018, Douglas M. Steiner. (ST#2018.18.0819-6)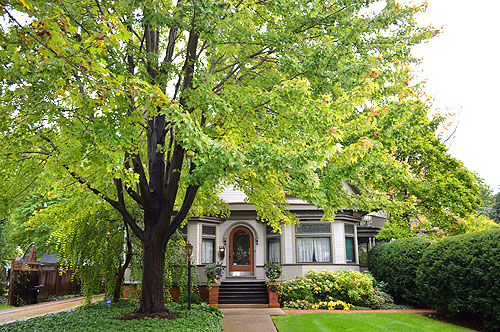 7)

W. Irving Clark Residence, La Grange, Illinois 2018 (1893 - S.013).

E

xterior. 20 x 13.5 digital image photographed by Douglas M. Steiner on October 6, 2018. Copyright 2018, Douglas M. Steiner. (ST#2018.18.0819-7)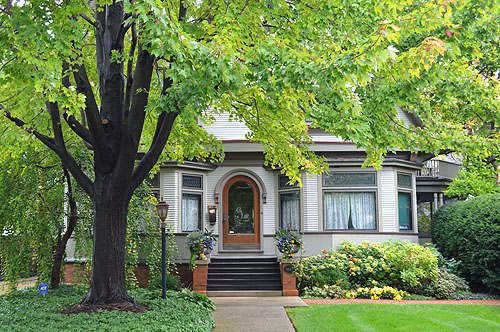 8)

W. Irving Clark Residence, La Grange, Illinois 2018 (1893 - S.013).

E

xterior. 20 x 13.5 digital image photographed by Douglas M. Steiner on October 6, 2018. Copyright 2018, Douglas M. Steiner. (ST#2018.18.0819-8)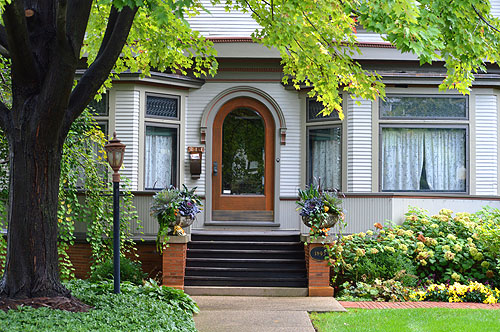 9)

W. Irving Clark Residence, La Grange, Illinois 2018 (1893 - S.013).

E

xterior. 20 x 13.5 digital image photographed by Douglas M. Steiner on October 6, 2018. Copyright 2018, Douglas M. Steiner. (ST#2018.18.0819-9)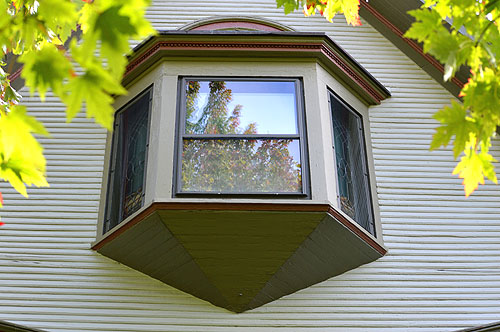 10)

W. Irving Clark Residence, La Grange, Illinois 2018 (1893 - S.013).

E

xterior. 20 x 13.5 digital image photographed by Douglas M. Steiner on October 6, 2018. Copyright 2018, Douglas M. Steiner. (ST#2018.18.0819-10)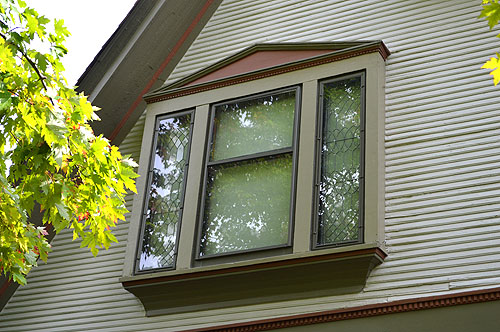 11)

W. Irving Clark Residence, La Grange, Illinois 2018 (1893 - S.013).

E

xterior. 20 x 13.5 digital image photographed by Douglas M. Steiner on October 6, 2018. Copyright 2018, Douglas M. Steiner. (ST#2018.18.0819-11)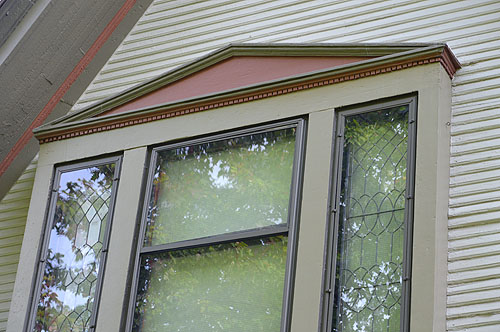 12)

W. Irving Clark Residence, La Grange, Illinois 2018 (1893 - S.013).

E

xterior. 20 x 13.5 digital image photographed by Douglas M. Steiner on October 6, 2018. Copyright 2018, Douglas M. Steiner. (ST#2018.18.0819-12)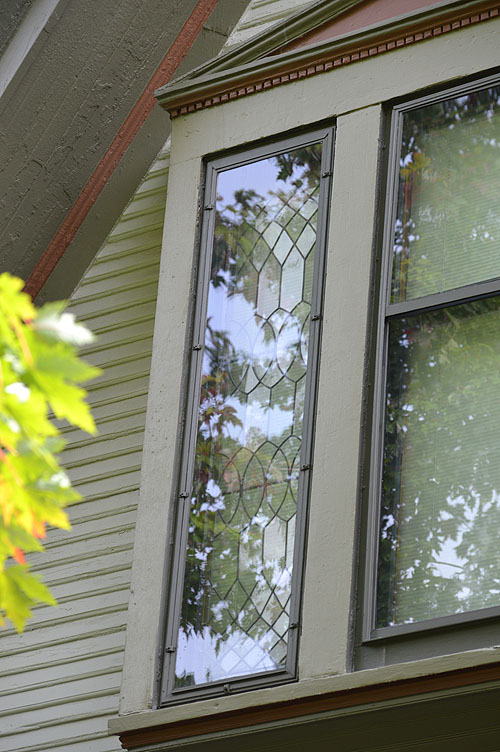 13)

W. Irving Clark Residence, La Grange, Illinois 2018 (1893 - S.013).

E

xterior. 20 x 13.5 digital image photographed by Douglas M. Steiner on October 6, 2018. Copyright 2018, Douglas M. Steiner. (ST#2018.18.0819-13)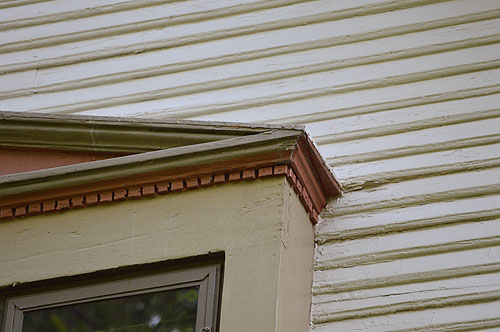 14)

W. Irving Clark Residence, La Grange, Illinois 2018 (1893 - S.013).

E

xterior. 20 x 13.5 digital image photographed by Douglas M. Steiner on October 6, 2018. Copyright 2018, Douglas M. Steiner. (ST#2018.18.0819-14)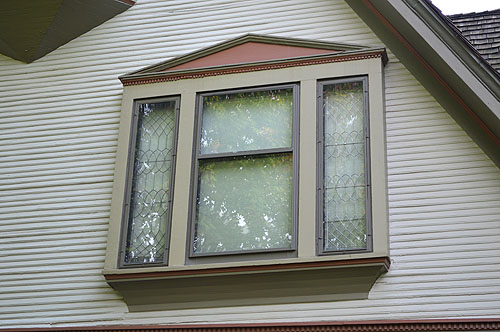 15)

W. Irving Clark Residence, La Grange, Illinois 2018 (1893 - S.013).

E

xterior. 20 x 13.5 digital image photographed by Douglas M. Steiner on October 6, 2018. Copyright 2018, Douglas M. Steiner. (ST#2018.18.0819-15)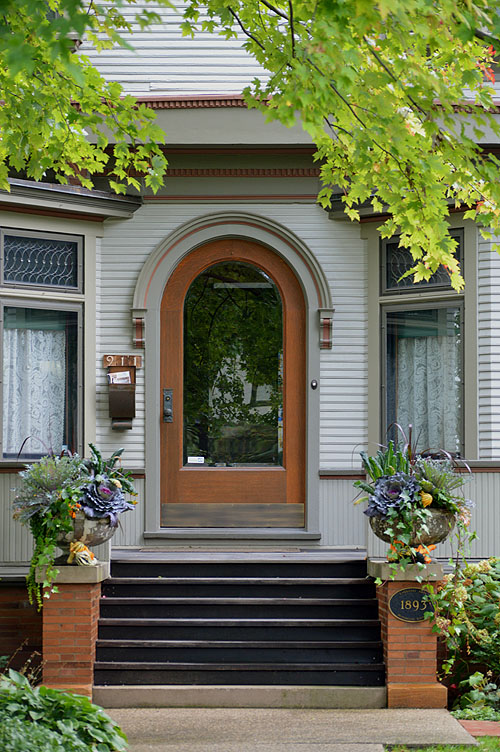 16)

W. Irving Clark Residence, La Grange, Illinois 2018 (1893 - S.013).

E

xterior. 20 x 13.5 digital image photographed by Douglas M. Steiner on October 6, 2018. Copyright 2018, Douglas M. Steiner. (ST#2018.18.0819-16)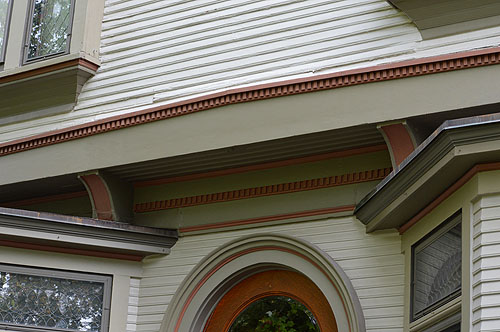 17)

W. Irving Clark Residence, La Grange, Illinois 2018 (1893 - S.013).

E

xterior. 20 x 13.5 digital image photographed by Douglas M. Steiner on October 6, 2018. Copyright 2018, Douglas M. Steiner. (ST#2018.18.0819-17)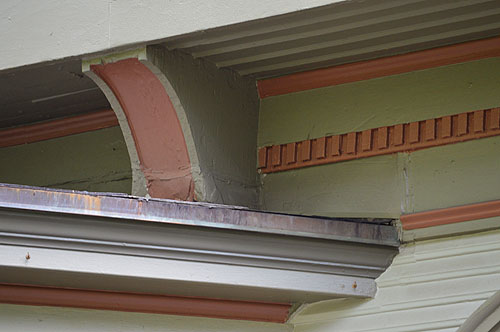 18)

W. Irving Clark Residence, La Grange, Illinois 2018 (1893 - S.013).

E

xterior. 20 x 13.5 digital image photographed by Douglas M. Steiner on October 6, 2018. Copyright 2018, Douglas M. Steiner. (ST#2018.18.0819-18)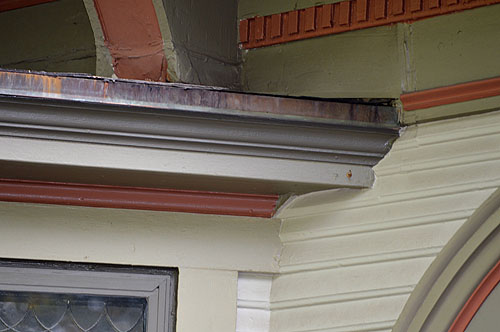 19)

W. Irving Clark Residence, La Grange, Illinois 2018 (1893 - S.013).

E

xterior. 20 x 13.5 digital image photographed by Douglas M. Steiner on October 6, 2018. Copyright 2018, Douglas M. Steiner. (ST#2018.18.0819-19)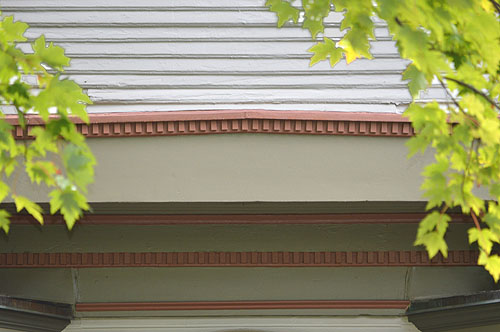 20)

W. Irving Clark Residence, La Grange, Illinois 2018 (1893 - S.013).

E

xterior. 20 x 13.5 digital image photographed by Douglas M. Steiner on October 6, 2018. Copyright 2018, Douglas M. Steiner. (ST#2018.18.0819-20)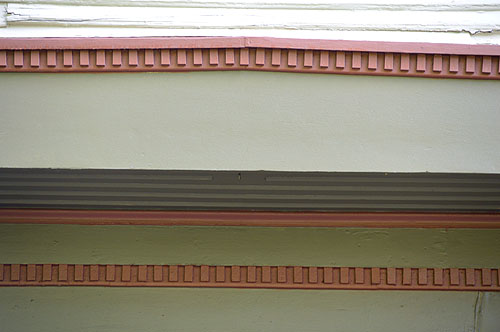 21)

W. Irving Clark Residence, La Grange, Illinois 2018 (1893 - S.013).

E

xterior. 20 x 13.5 digital image photographed by Douglas M. Steiner on October 6, 2018. Copyright 2018, Douglas M. Steiner. (ST#2018.18.0819-21)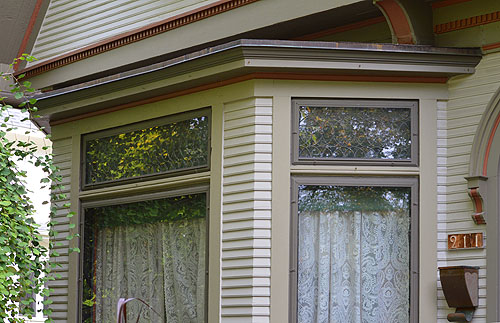 22)

W. Irving Clark Residence, La Grange, Illinois 2018 (1893 - S.013).

E

xterior. 20 x 13.5 digital image photographed by Douglas M. Steiner on October 6, 2018. Copyright 2018, Douglas M. Steiner. (ST#2018.18.0819-22)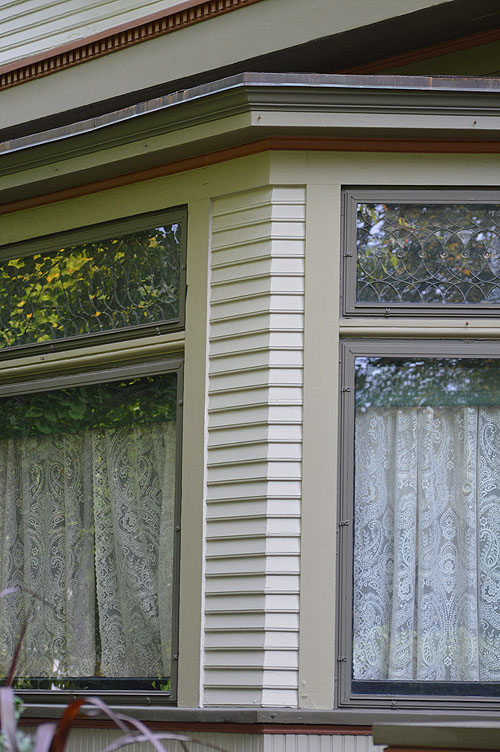 23)

W. Irving Clark Residence, La Grange, Illinois 2018 (1893 - S.013).

E

xterior. 20 x 13.5 digital image photographed by Douglas M. Steiner on October 6, 2018. Copyright 2018, Douglas M. Steiner. (ST#2018.18.0819-23)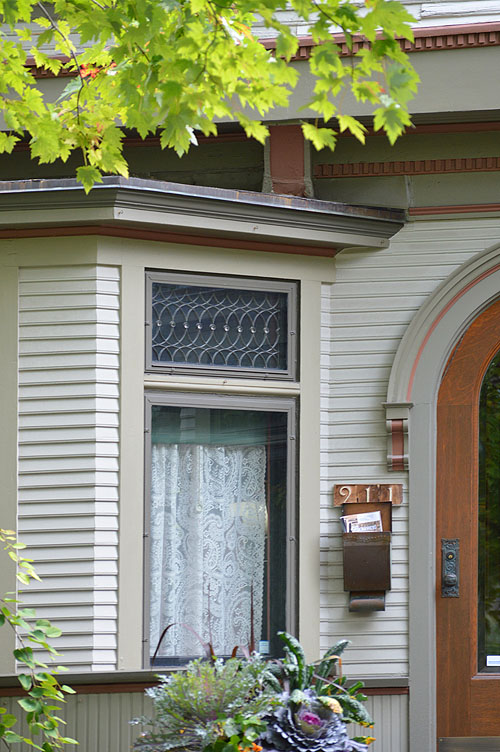 24)

W. Irving Clark Residence, La Grange, Illinois 2018 (1893 - S.013).

E

xterior. 20 x 13.5 digital image photographed by Douglas M. Steiner on October 6, 2018. Copyright 2018, Douglas M. Steiner. (ST#2018.18.0819-24)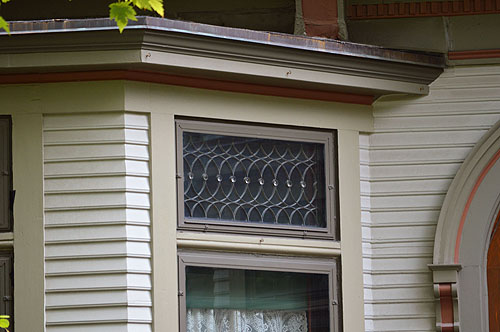 25)

W. Irving Clark Residence, La Grange, Illinois 2018 (1893 - S.013).

E

xterior. 20 x 13.5 digital image photographed by Douglas M. Steiner on October 6, 2018. Copyright 2018, Douglas M. Steiner. (ST#2018.18.0819-25)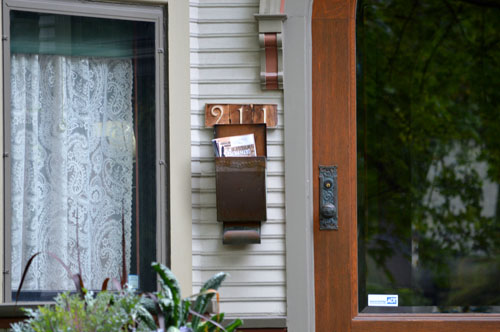 26)

W. Irving Clark Residence, La Grange, Illinois 2018 (1893 - S.013).

E

xterior. 20 x 13.5 digital image photographed by Douglas M. Steiner on October 6, 2018. Copyright 2018, Douglas M. Steiner. (ST#2018.18.0819-26)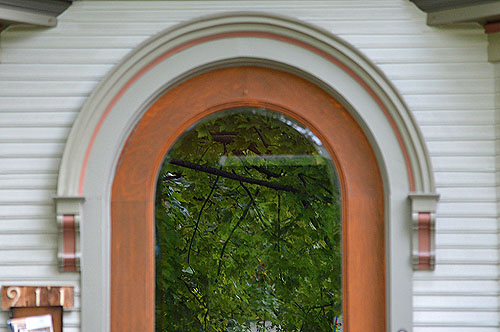 27)

W. Irving Clark Residence, La Grange, Illinois 2018 (1893 - S.013).

E

xterior. 20 x 13.5 digital image photographed by Douglas M. Steiner on October 6, 2018. Copyright 2018, Douglas M. Steiner. (ST#2018.18.0819-27)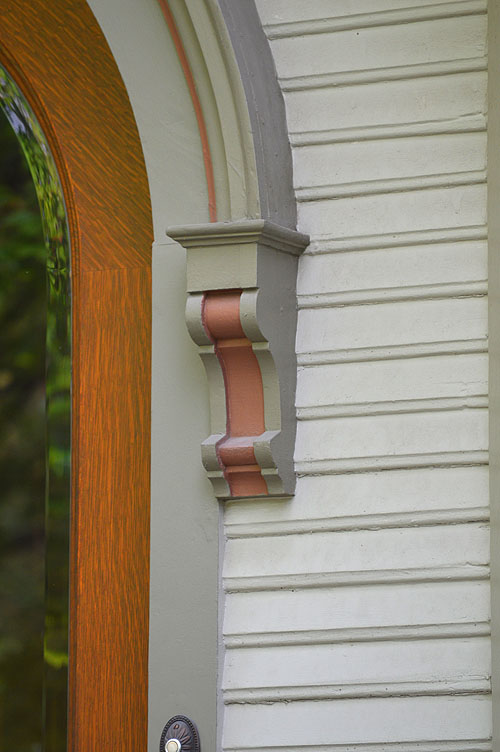 28)

W. Irving Clark Residence, La Grange, Illinois 2018 (1893 - S.013).

E

xterior. 20 x 13.5 digital image photographed by Douglas M. Steiner on October 6, 2018. Copyright 2018, Douglas M. Steiner. (ST#2018.18.0819-28)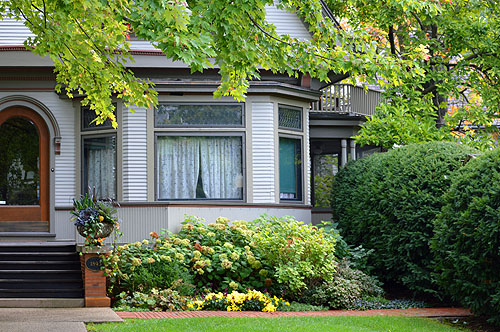 29)

W. Irving Clark Residence, La Grange, Illinois 2018 (1893 - S.013).

E

xterior. 20 x 13.5 digital image photographed by Douglas M. Steiner on October 6, 2018. Copyright 2018, Douglas M. Steiner. (ST#2018.18.0819-29)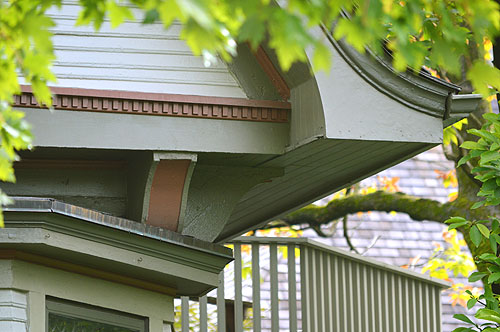 30)

W. Irving Clark Residence, La Grange, Illinois 2018 (1893 - S.013).

E

xterior. 20 x 13.5 digital image photographed by Douglas M. Steiner on October 6, 2018. Copyright 2018, Douglas M. Steiner. (ST#2018.18.0819-30)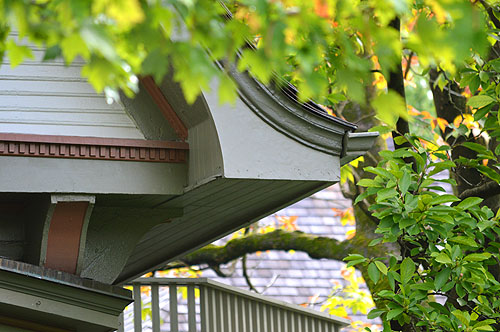 31)

W. Irving Clark Residence, La Grange, Illinois 2018 (1893 - S.013).

E

xterior. 20 x 13.5 digital image photographed by Douglas M. Steiner on October 6, 2018. Copyright 2018, Douglas M. Steiner. (ST#2018.18.0819-31)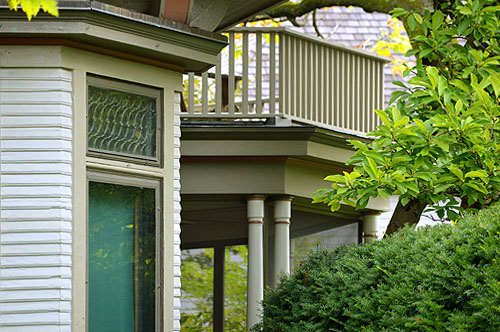 32)

W. Irving Clark Residence, La Grange, Illinois 2018 (1893 - S.013).

E

xterior. 20 x 13.5 digital image photographed by Douglas M. Steiner on October 6, 2018. Copyright 2018, Douglas M. Steiner. (ST#2018.18.0819-32)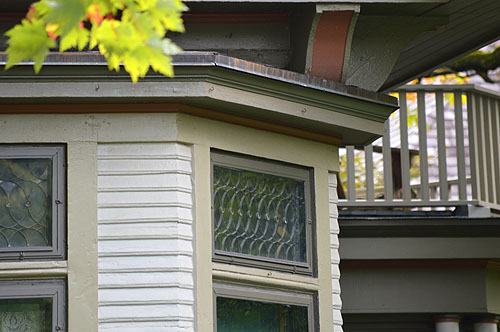 33)

W. Irving Clark Residence, La Grange, Illinois 2018 (1893 - S.013).

E

xterior. 20 x 13.5 digital image photographed by Douglas M. Steiner on October 6, 2018. Copyright 2018, Douglas M. Steiner. (ST#2018.18.0819-33)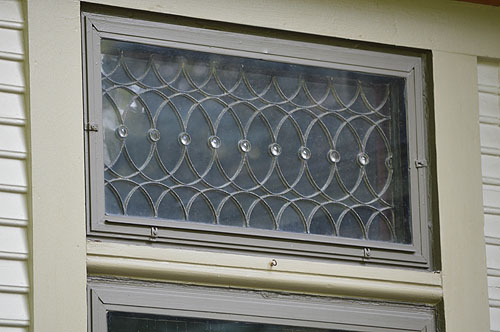 34)

W. Irving Clark Residence, La Grange, Illinois 2018 (1893 - S.013).

E

xterior. 20 x 13.5 digital image photographed by Douglas M. Steiner on October 6, 2018. Copyright 2018, Douglas M. Steiner. (ST#2018.18.0819-34)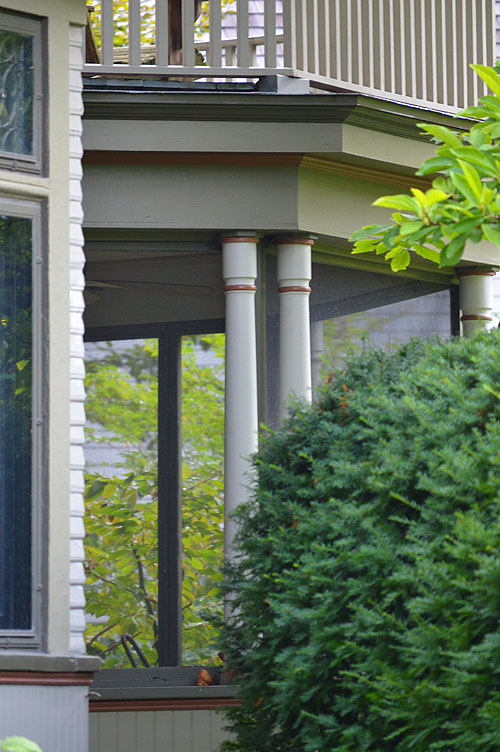 35)

W. Irving Clark Residence, La Grange, Illinois 2018 (1893 - S.013).

E

xterior. 20 x 13.5 digital image photographed by Douglas M. Steiner on October 6, 2018. Copyright 2018, Douglas M. Steiner. (ST#2018.18.0819-35)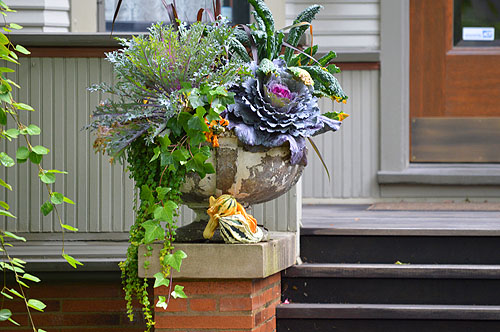 36)

W. Irving Clark Residence, La Grange, Illinois 2018 (1893 - S.013).

E

xterior. 20 x 13.5 digital image photographed by Douglas M. Steiner on October 6, 2018. Copyright 2018, Douglas M. Steiner. (ST#2018.18.0819-36)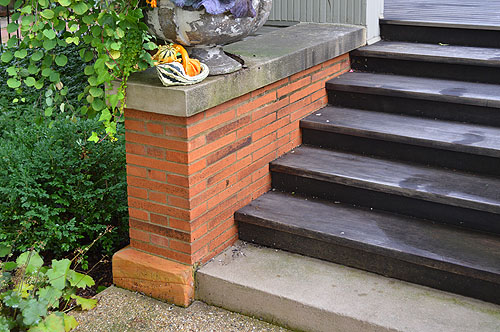 37)

W. Irving Clark Residence, La Grange, Illinois 2018 (1893 - S.013).

E

xterior. 20 x 13.5 digital image photographed by Douglas M. Steiner on October 6, 2018. Copyright 2018, Douglas M. Steiner. (ST#2018.18.0819-37)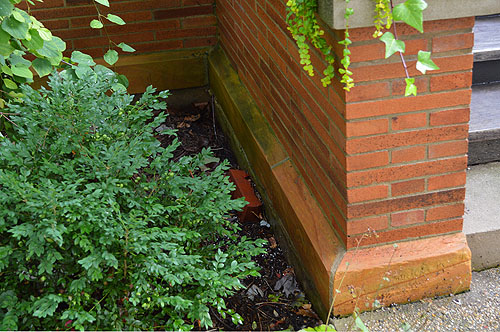 38)

W. Irving Clark Residence, La Grange, Illinois 2018 (1893 - S.013).

E

xterior. 20 x 13.5 digital image photographed by Douglas M. Steiner on October 6, 2018. Copyright 2018, Douglas M. Steiner. (ST#2018.18.0819-38)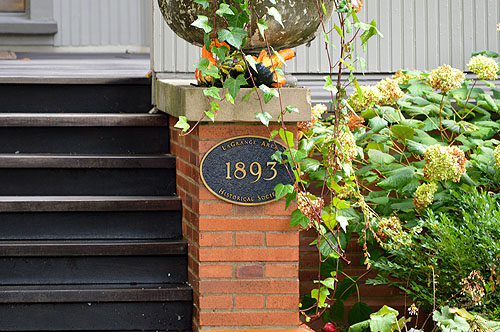 39)

W. Irving Clark Residence, La Grange, Illinois 2018 (1893 - S.013).

E

xterior. 20 x 13.5 digital image photographed by Douglas M. Steiner on October 6, 2018. Copyright 2018, Douglas M. Steiner. (ST#2018.18.0819-39)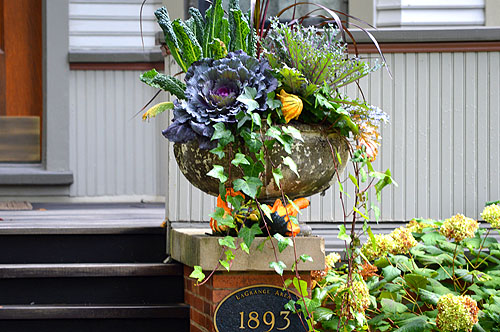 40)

W. Irving Clark Residence, La Grange, Illinois 2018 (1893 - S.013).

E

xterior. 20 x 13.5 digital image photographed by Douglas M. Steiner on October 6, 2018. Copyright 2018, Douglas M. Steiner. (ST#2018.18.0819-40)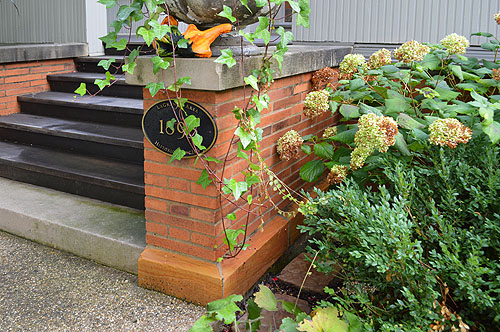 41)

W. Irving Clark Residence, La Grange, Illinois 2018 (1893 - S.013).

E

xterior. 20 x 13.5 digital image photographed by Douglas M. Steiner on October 6, 2018. Copyright 2018, Douglas M. Steiner. (ST#2018.18.0819-41)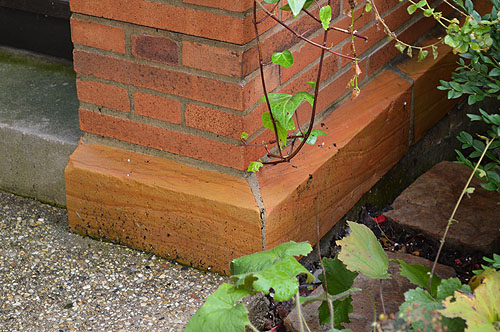 42)

W. Irving Clark Residence, La Grange, Illinois 2018 (1893 - S.013).

E

xterior. 20 x 13.5 digital image photographed by Douglas M. Steiner on October 6, 2018. Copyright 2018, Douglas M. Steiner. (ST#2018.18.0819-42)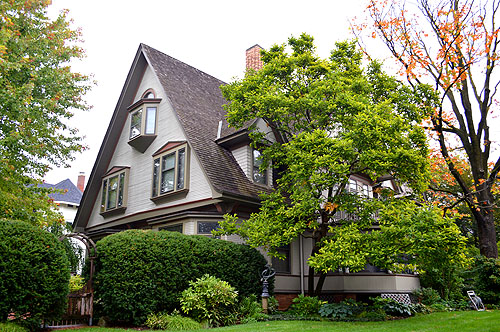 43)

W. Irving Clark Residence, La Grange, Illinois 2018 (1893 - S.013).

E

xterior. 20 x 13.5 digital image photographed by Douglas M. Steiner on October 6, 2018. Copyright 2018, Douglas M. Steiner. (ST#2018.18.0819-43)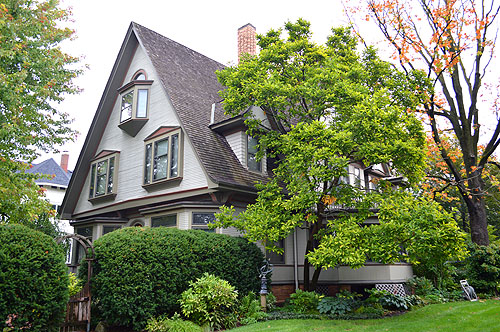 44)

W. Irving Clark Residence, La Grange, Illinois 2018 (1893 - S.013).

E

xterior. 20 x 13.5 digital image photographed by Douglas M. Steiner on October 6, 2018. Copyright 2018, Douglas M. Steiner. (ST#2018.18.0819-44)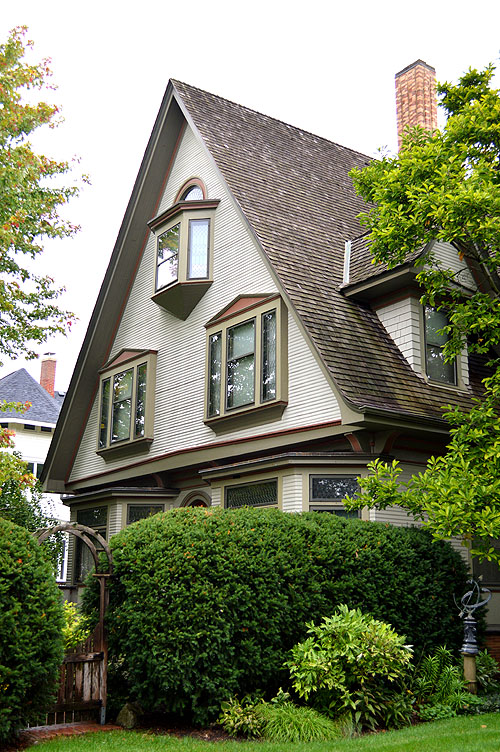 45)

W. Irving Clark Residence, La Grange, Illinois 2018 (1893 - S.013).

E

xterior. 20 x 13.5 digital image photographed by Douglas M. Steiner on October 6, 2018. Copyright 2018, Douglas M. Steiner. (ST#2018.18.0819-45)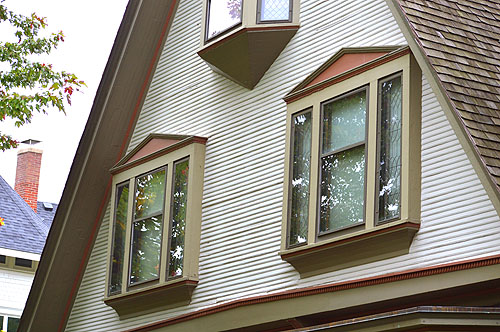 46)

W. Irving Clark Residence, La Grange, Illinois 2018 (1893 - S.013).

E

xterior. 20 x 13.5 digital image photographed by Douglas M. Steiner on October 6, 2018. Copyright 2018, Douglas M. Steiner. (ST#2018.18.0819-46)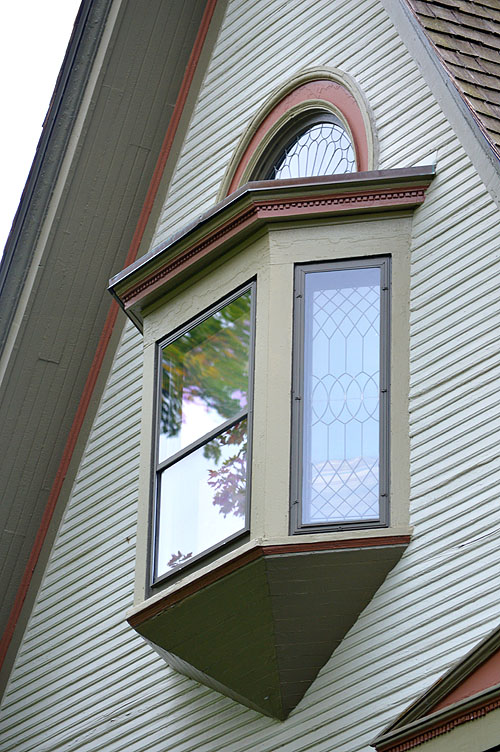 47)

W. Irving Clark Residence, La Grange, Illinois 2018 (1893 - S.013).

E

xterior. 20 x 13.5 digital image photographed by Douglas M. Steiner on October 6, 2018. Copyright 2018, Douglas M. Steiner. (ST#2018.18.0819-47)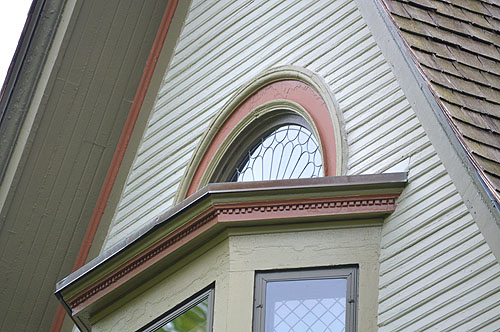 48)

W. Irving Clark Residence, La Grange, Illinois 2018 (1893 - S.013).

E

xterior. 20 x 13.5 digital image photographed by Douglas M. Steiner on October 6, 2018. Copyright 2018, Douglas M. Steiner. (ST#2018.18.0819-48)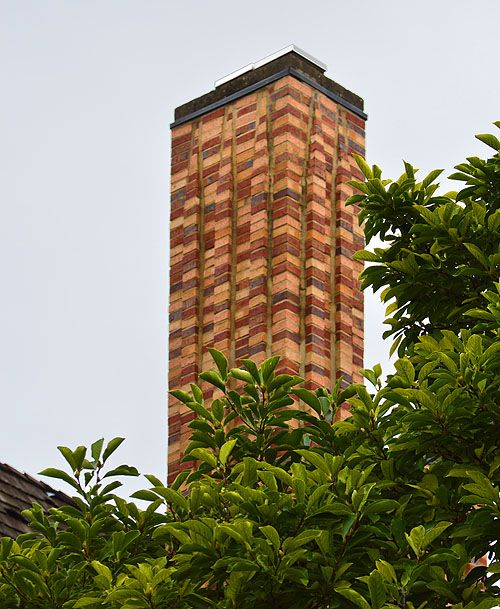 49)

W. Irving Clark Residence, La Grange, Illinois 2018 (1893 - S.013).

E

xterior. 20 x 13.5 digital image photographed by Douglas M. Steiner on October 6, 2018. Copyright 2018, Douglas M. Steiner. (ST#2018.18.0819-49)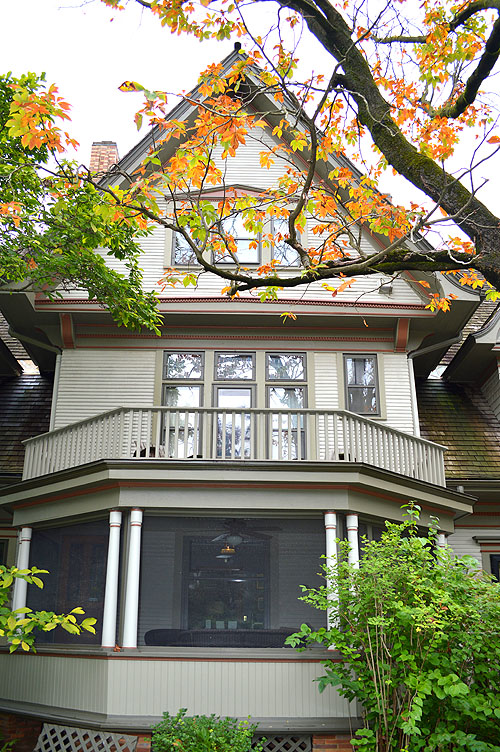 50)

W. Irving Clark Residence, La Grange, Illinois 2018 (1893 - S.013).

E

xterior. 20 x 13.5 digital image photographed by Douglas M. Steiner on October 6, 2018. Copyright 2018, Douglas M. Steiner. (ST#2018.18.0819-50)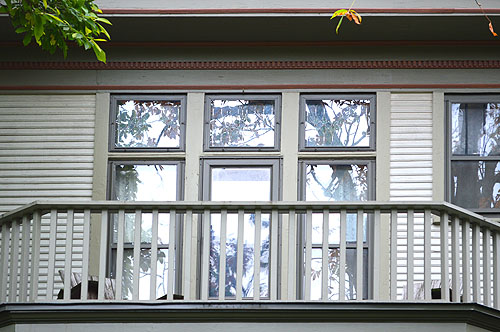 51)

W. Irving Clark Residence, La Grange, Illinois 2018 (1893 - S.013).

E

xterior. 20 x 13.5 digital image photographed by Douglas M. Steiner on October 6, 2018. Copyright 2018, Douglas M. Steiner. (ST#2018.18.0819-51)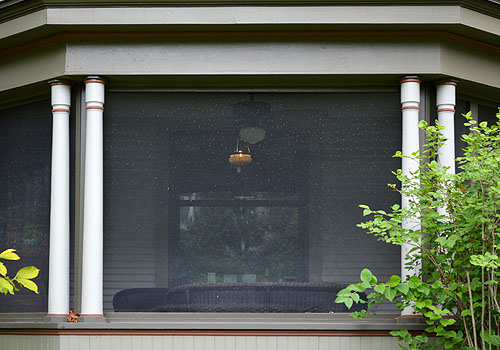 52)

W. Irving Clark Residence, La Grange, Illinois 2018 (1893 - S.013).

E

xterior. 20 x 13.5 digital image photographed by Douglas M. Steiner on October 6, 2018. Copyright 2018, Douglas M. Steiner. (ST#2018.18.0819-52)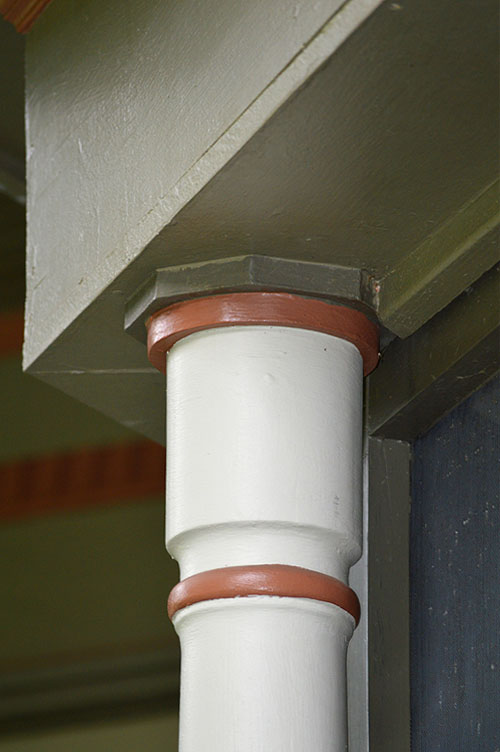 53)

W. Irving Clark Residence, La Grange, Illinois 2018 (1893 - S.013).

E

xterior. 20 x 13.5 digital image photographed by Douglas M. Steiner on October 6, 2018. Copyright 2018, Douglas M. Steiner. (ST#2018.18.0819-53)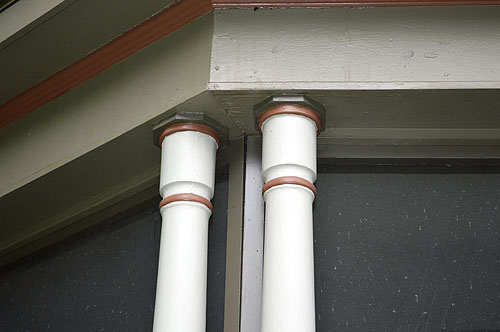 54)

W. Irving Clark Residence, La Grange, Illinois 2018 (1893 - S.013).

E

xterior. 20 x 13.5 digital image photographed by Douglas M. Steiner on October 6, 2018. Copyright 2018, Douglas M. Steiner. (ST#2018.18.0819-54)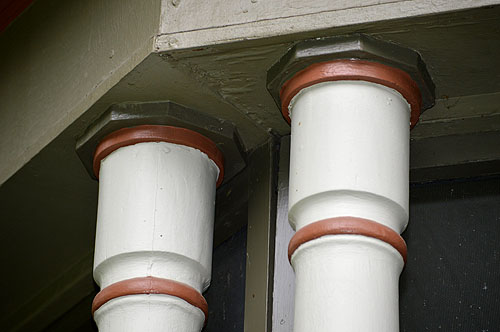 55)

W. Irving Clark Residence, La Grange, Illinois 2018 (1893 - S.013).

E

xterior. 20 x 13.5 digital image photographed by Douglas M. Steiner on October 6, 2018. Copyright 2018, Douglas M. Steiner. (ST#2018.18.0819-55)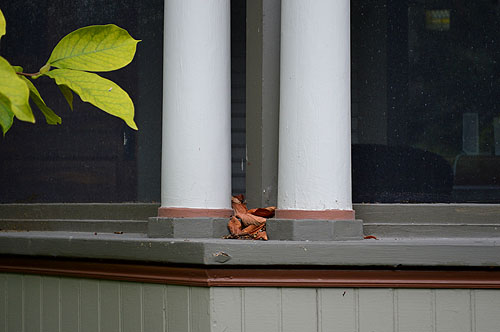 56)

W. Irving Clark Residence, La Grange, Illinois 2018 (1893 - S.013).

E

xterior. 20 x 13.5 digital image photographed by Douglas M. Steiner on October 6, 2018. Copyright 2018, Douglas M. Steiner. (ST#2018.18.0819-56)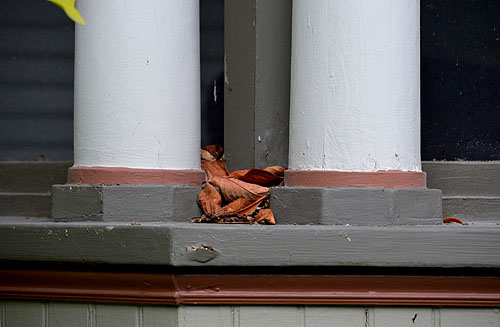 57)

W. Irving Clark Residence, La Grange, Illinois 2018 (1893 - S.013).

E

xterior. 20 x 13.5 digital image photographed by Douglas M. Steiner on October 6, 2018. Copyright 2018, Douglas M. Steiner. (ST#2018.18.0819-57)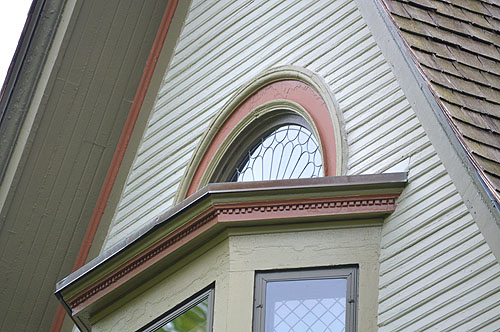 58)

W. Irving Clark Residence, La Grange, Illinois 2018 (1893 - S.013).

E

xterior. 20 x 13.5 digital image photographed by Douglas M. Steiner on October 6, 2018. Copyright 2018, Douglas M. Steiner. (ST#2018.18.0819-58)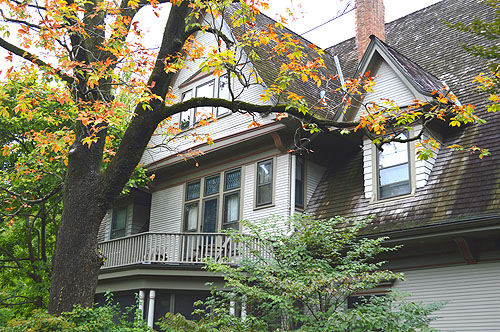 59)

W. Irving Clark Residence, La Grange, Illinois 2018 (1893 - S.013).

E

xterior. 20 x 13.5 digital image photographed by Douglas M. Steiner on October 6, 2018. Copyright 2018, Douglas M. Steiner. (ST#2018.18.0819-59)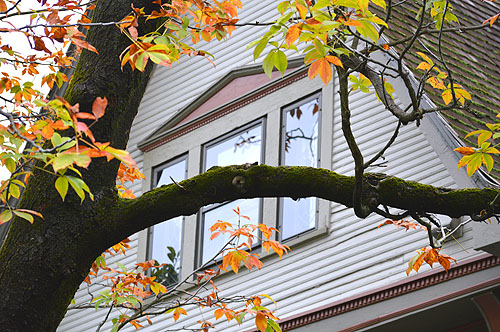 60)

W. Irving Clark Residence, La Grange, Illinois 2018 (1893 - S.013).

E

xterior. 20 x 13.5 digital image photographed by Douglas M. Steiner on October 6, 2018. Copyright 2018, Douglas M. Steiner. (ST#2018.18.0819-60)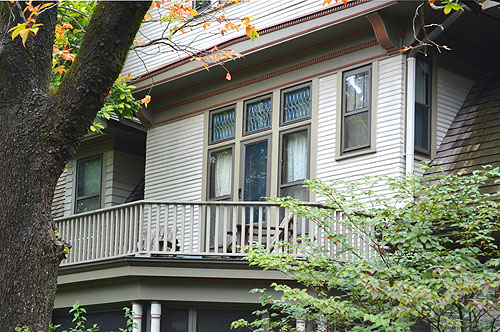 61)

W. Irving Clark Residence, La Grange, Illinois 2018 (1893 - S.013).

E

xterior. 20 x 13.5 digital image photographed by Douglas M. Steiner on October 6, 2018. Copyright 2018, Douglas M. Steiner. (ST#2018.18.0819-61)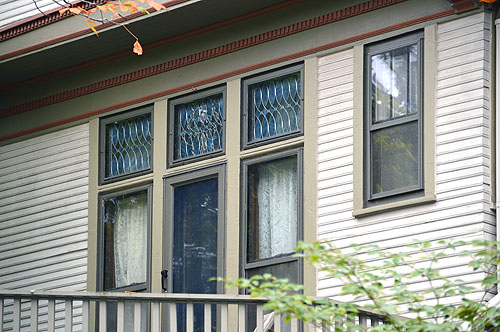 62)

W. Irving Clark Residence, La Grange, Illinois 2018 (1893 - S.013).

E

xterior. 20 x 13.5 digital image photographed by Douglas M. Steiner on October 6, 2018. Copyright 2018, Douglas M. Steiner. (ST#2018.18.0819-62)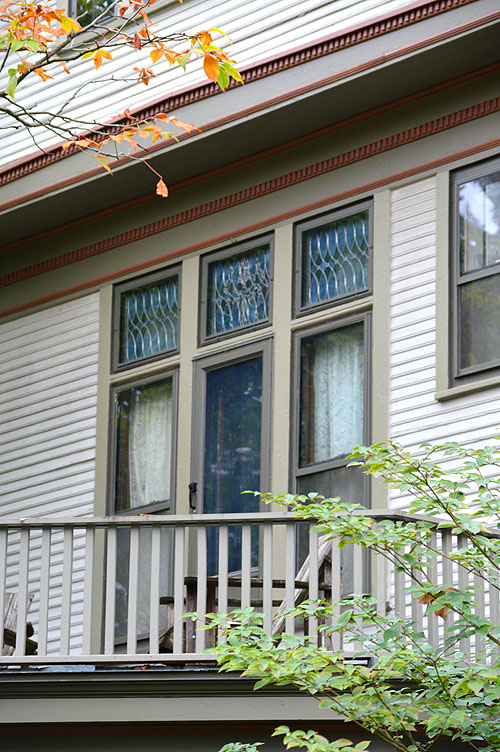 63)

W. Irving Clark Residence, La Grange, Illinois 2018 (1893 - S.013).

E

xterior. 20 x 13.5 digital image photographed by Douglas M. Steiner on October 6, 2018. Copyright 2018, Douglas M. Steiner. (ST#2018.18.0819-63)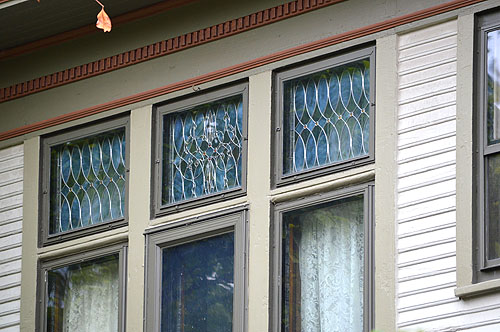 64)

W. Irving Clark Residence, La Grange, Illinois 2018 (1893 - S.013).

E

xterior. 20 x 13.5 digital image photographed by Douglas M. Steiner on October 6, 2018. Copyright 2018, Douglas M. Steiner. (ST#2018.18.0819-64)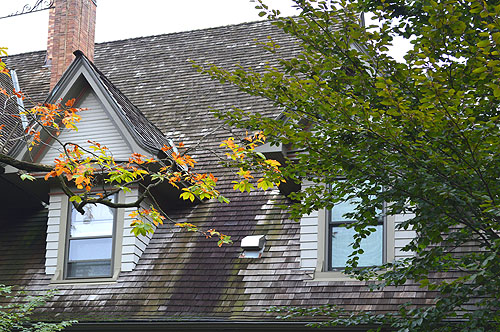 65)

W. Irving Clark Residence, La Grange, Illinois 2018 (1893 - S.013).

E

xterior. 20 x 13.5 digital image photographed by Douglas M. Steiner on October 6, 2018. Copyright 2018, Douglas M. Steiner. (ST#2018.18.0819-65)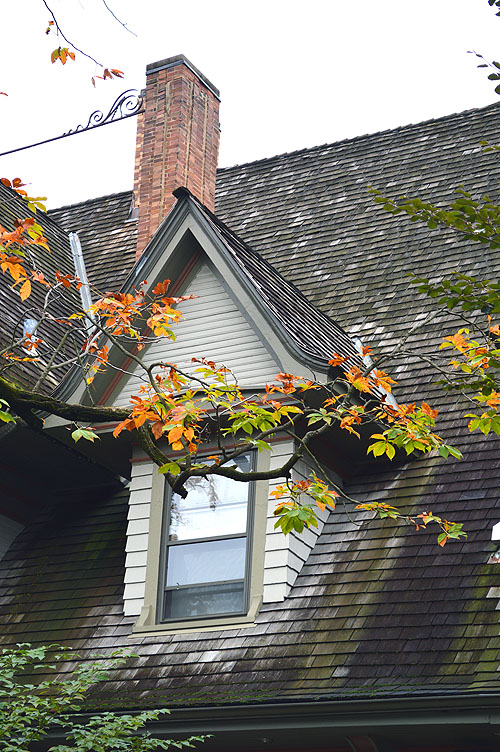 66)

W. Irving Clark Residence, La Grange, Illinois 2018 (1893 - S.013).

E

xterior. 20 x 13.5 digital image photographed by Douglas M. Steiner on October 6, 2018. Copyright 2018, Douglas M. Steiner. (ST#2018.18.0819-66)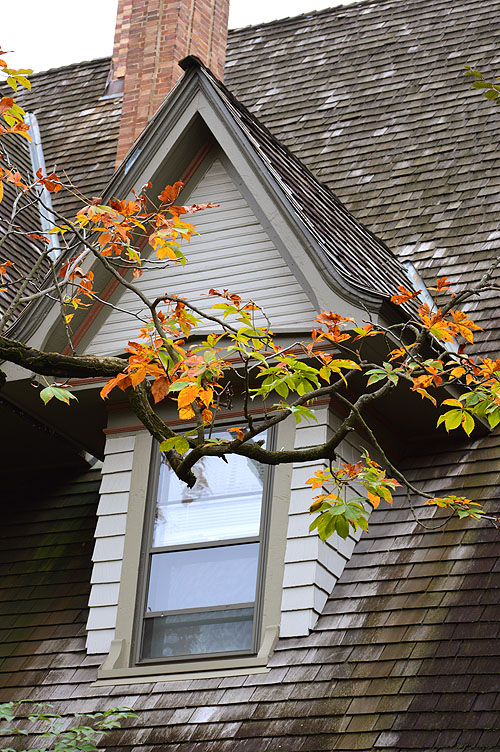 67)

W. Irving Clark Residence, La Grange, Illinois 2018 (1893 - S.013).

E

xterior. 20 x 13.5 digital image photographed by Douglas M. Steiner on October 6, 2018. Copyright 2018, Douglas M. Steiner. (ST#2018.18.0819-67)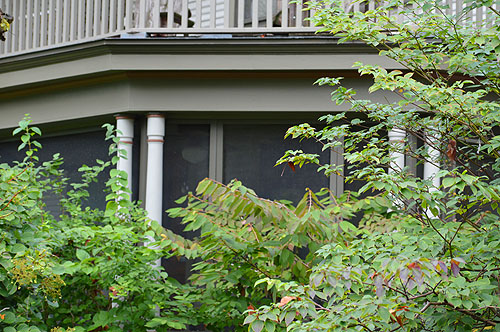 68)

W. Irving Clark Residence, La Grange, Illinois 2018 (1893 - S.013).

E

xterior. 20 x 13.5 digital image photographed by Douglas M. Steiner on October 6, 2018. Copyright 2018, Douglas M. Steiner. (ST#2018.18.0819-68)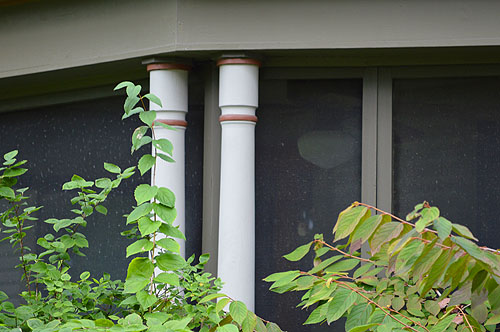 69)

W. Irving Clark Residence, La Grange, Illinois 2018 (1893 - S.013).

E

xterior. 20 x 13.5 digital image photographed by Douglas M. Steiner on October 6, 2018. Copyright 2018, Douglas M. Steiner. (ST#2018.18.0819-69)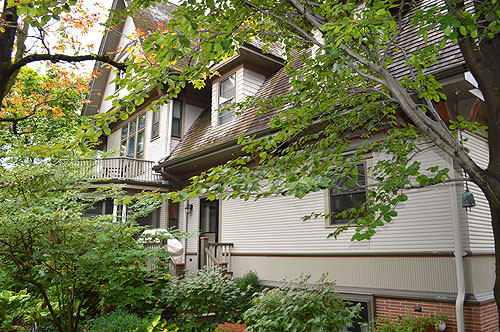 70)

W. Irving Clark Residence, La Grange, Illinois 2018 (1893 - S.013).

E

xterior. 20 x 13.5 digital image photographed by Douglas M. Steiner on October 6, 2018. Copyright 2018, Douglas M. Steiner. (ST#2018.18.0819-70)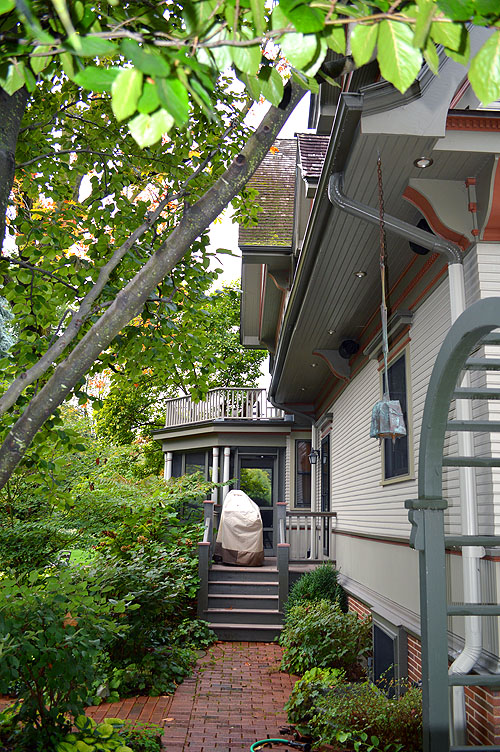 71)

W. Irving Clark Residence, La Grange, Illinois 2018 (1893 - S.013).

E

xterior. 20 x 13.5 digital image photographed by Douglas M. Steiner on October 6, 2018. Copyright 2018, Douglas M. Steiner. (ST#2018.18.0819-71)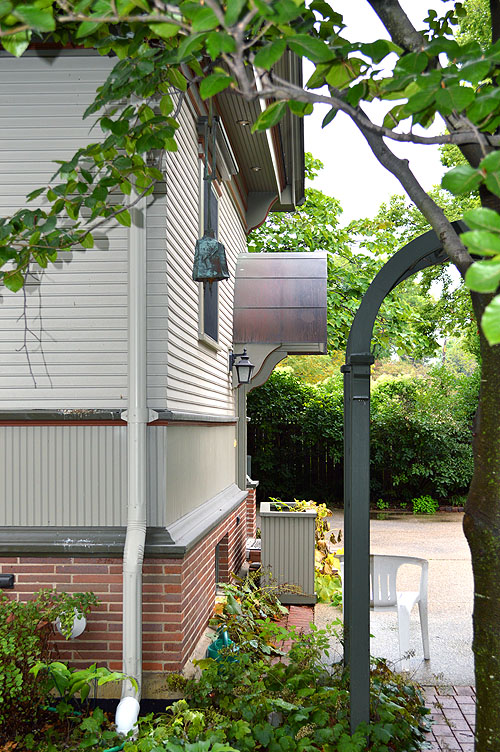 72)

W. Irving Clark Residence, La Grange, Illinois 2018 (1893 - S.013).

E

xterior. 20 x 13.5 digital image photographed by Douglas M. Steiner on October 6, 2018. Copyright 2018, Douglas M. Steiner. (ST#2018.18.0819-72)
73)

W. Irving Clark Residence, La Grange, Illinois 2018 (1893 - S.013).

E

xterior. 20 x 13.5 digital image photographed by Douglas M. Steiner on October 6, 2018. Copyright 2018, Douglas M. Steiner. (ST#2018.18.0819-73)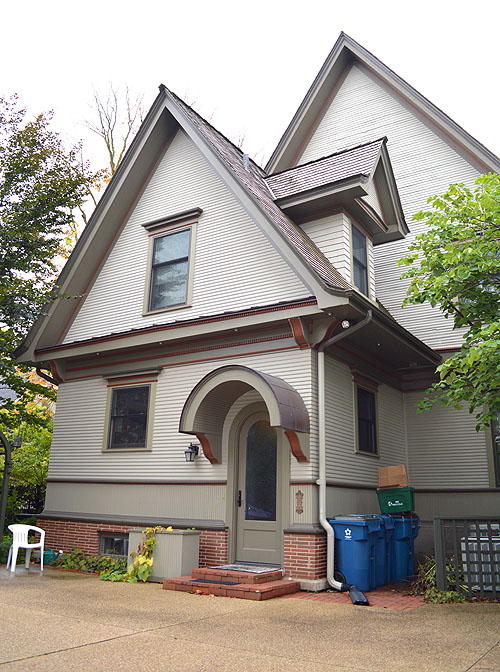 74)

W. Irving Clark Residence, La Grange, Illinois 2018 (1893 - S.013).

E

xterior. 20 x 13.5 digital image photographed by Douglas M. Steiner on October 6, 2018. Copyright 2018, Douglas M. Steiner. (ST#2018.18.0819-74)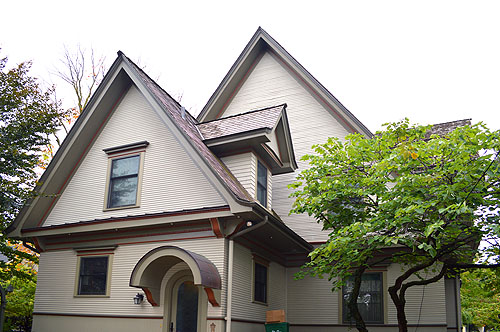 75)

W. Irving Clark Residence, La Grange, Illinois 2018 (1893 - S.013).

E

xterior. 20 x 13.5 digital image photographed by Douglas M. Steiner on October 6, 2018. Copyright 2018, Douglas M. Steiner. (ST#2018.18.0819-75)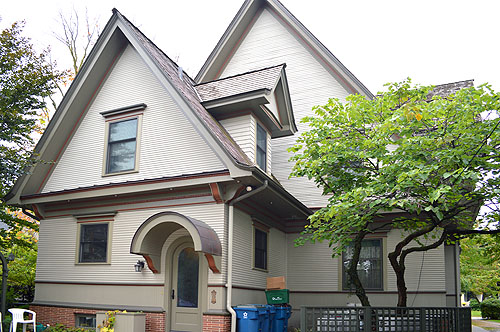 76)

W. Irving Clark Residence, La Grange, Illinois 2018 (1893 - S.013).

E

xterior. 20 x 13.5 digital image photographed by Douglas M. Steiner on October 6, 2018. Copyright 2018, Douglas M. Steiner. (ST#2018.18.0819-76)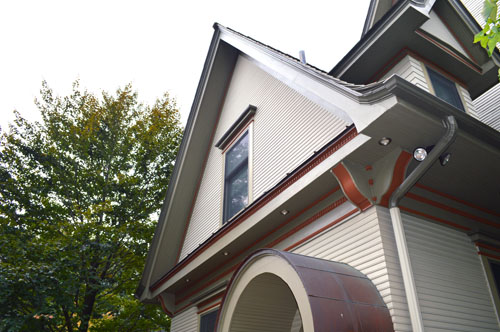 77)

W. Irving Clark Residence, La Grange, Illinois 2018 (1893 - S.013).

E

xterior. 20 x 13.5 digital image photographed by Douglas M. Steiner on October 6, 2018. Copyright 2018, Douglas M. Steiner. (ST#2018.18.0819-77)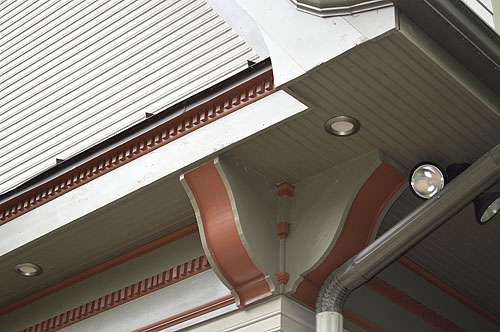 78)

W. Irving Clark Residence, La Grange, Illinois 2018 (1893 - S.013).

E

xterior. 20 x 13.5 digital image photographed by Douglas M. Steiner on October 6, 2018. Copyright 2018, Douglas M. Steiner. (ST#2018.18.0819-78)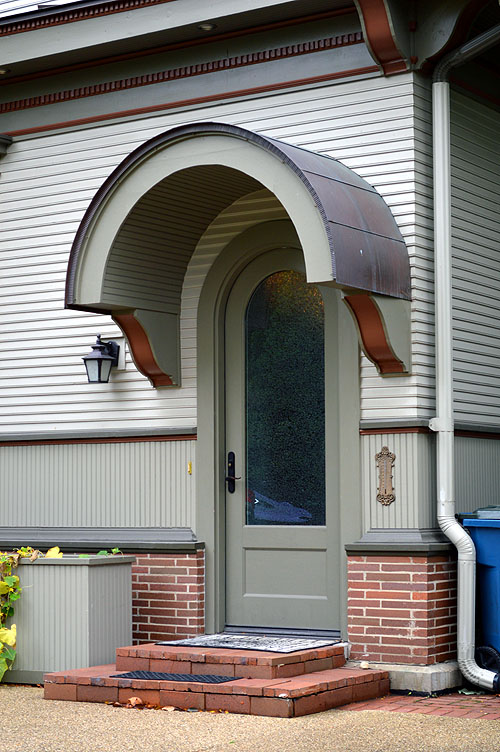 79)

W. Irving Clark Residence, La Grange, Illinois 2018 (1893 - S.013).

E

xterior. 20 x 13.5 digital image photographed by Douglas M. Steiner on October 6, 2018. Copyright 2018, Douglas M. Steiner. (ST#2018.18.0819-79)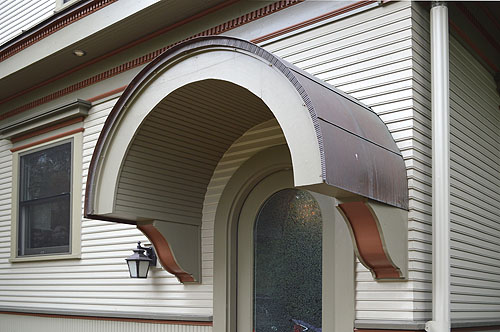 80)

W. Irving Clark Residence, La Grange, Illinois 2018 (1893 - S.013).

E

xterior. 20 x 13.5 digital image photographed by Douglas M. Steiner on October 6, 2018. Copyright 2018, Douglas M. Steiner. (ST#2018.18.0819-80)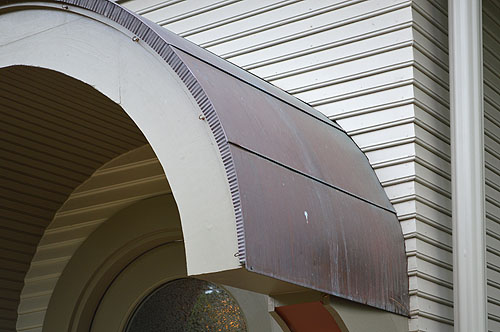 81)

W. Irving Clark Residence, La Grange, Illinois 2018 (1893 - S.013).

E

xterior. 20 x 13.5 digital image photographed by Douglas M. Steiner on October 6, 2018. Copyright 2018, Douglas M. Steiner. (ST#2018.18.0819-81)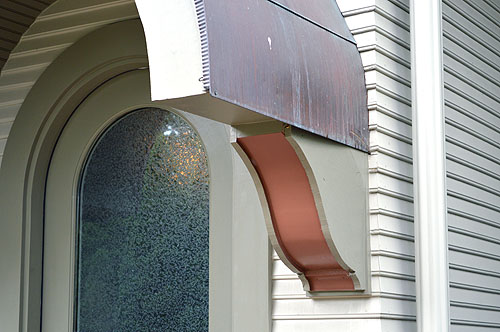 82)

W. Irving Clark Residence, La Grange, Illinois 2018 (1893 - S.013).

E

xterior. 20 x 13.5 digital image photographed by Douglas M. Steiner on October 6, 2018. Copyright 2018, Douglas M. Steiner. (ST#2018.18.0819-82)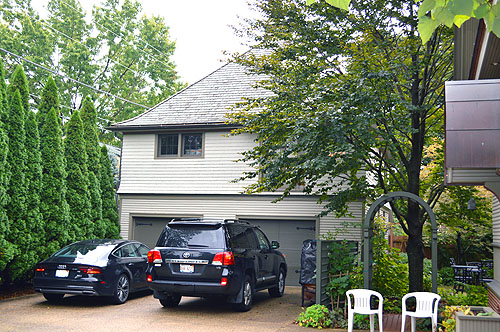 83)

W. Irving Clark Residence, La Grange, Illinois 2018 (1893 - S.013).

E

xterior. 20 x 13.5 digital image photographed by Douglas M. Steiner on October 6, 2018. Copyright 2018, Douglas M. Steiner. (ST#2018.18.0819-83)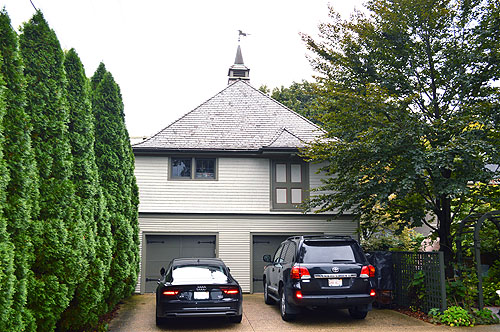 84)

W. Irving Clark Residence, La Grange, Illinois 2018 (1893 - S.013).

E

xterior. 20 x 13.5 digital image photographed by Douglas M. Steiner on October 6, 2018. Copyright 2018, Douglas M. Steiner. (ST#2018.18.0819-84)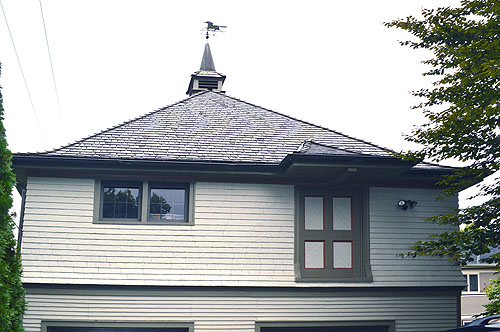 85)

W. Irving Clark Residence, La Grange, Illinois 2018 (1893 - S.013).

E

xterior. 20 x 13.5 digital image photographed by Douglas M. Steiner on October 6, 2018. Copyright 2018, Douglas M. Steiner. (ST#2018.18.0819-85)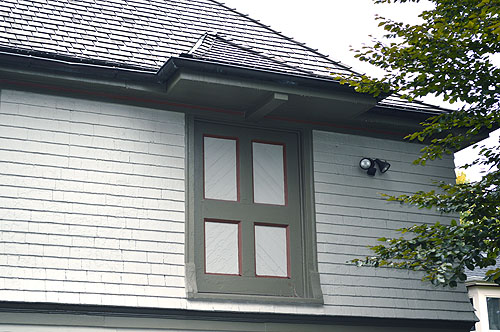 86)

W. Irving Clark Residence, La Grange, Illinois 2018 (1893 - S.013).

E

xterior. 20 x 13.5 digital image photographed by Douglas M. Steiner on October 6, 2018. Copyright 2018, Douglas M. Steiner. (ST#2018.18.0819-86)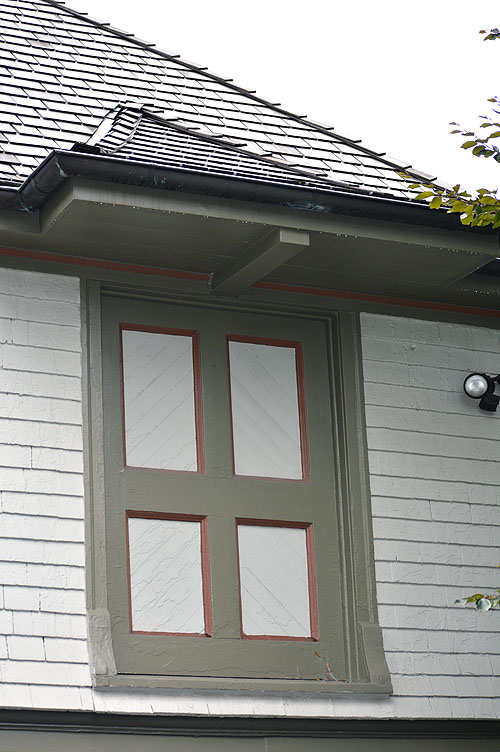 87)

W. Irving Clark Residence, La Grange, Illinois 2018 (1893 - S.013).

E

xterior. 20 x 13.5 digital image photographed by Douglas M. Steiner on October 6, 2018. Copyright 2018, Douglas M. Steiner. (ST#2018.18.0819-87)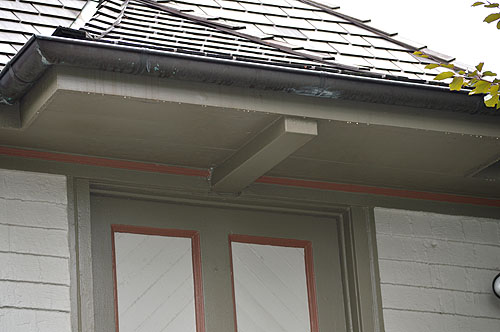 88)

W. Irving Clark Residence, La Grange, Illinois 2018 (1893 - S.013).

E

xterior. 20 x 13.5 digital image photographed by Douglas M. Steiner on October 6, 2018. Copyright 2018, Douglas M. Steiner. (ST#2018.18.0819-88)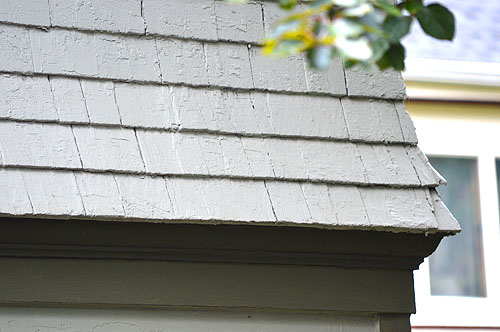 89)

W. Irving Clark Residence, La Grange, Illinois 2018 (1893 - S.013).

E

xterior. 20 x 13.5 digital image photographed by Douglas M. Steiner on October 6, 2018. Copyright 2018, Douglas M. Steiner. (ST#2018.18.0819-89)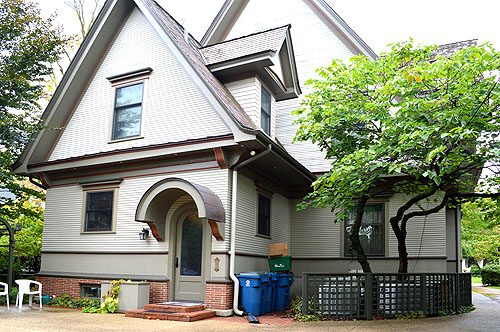 90)

W. Irving Clark Residence, La Grange, Illinois 2018 (1893 - S.013).

E

xterior. 20 x 13.5 digital image photographed by Douglas M. Steiner on October 6, 2018. Copyright 2018, Douglas M. Steiner. (ST#2018.18.0819-90)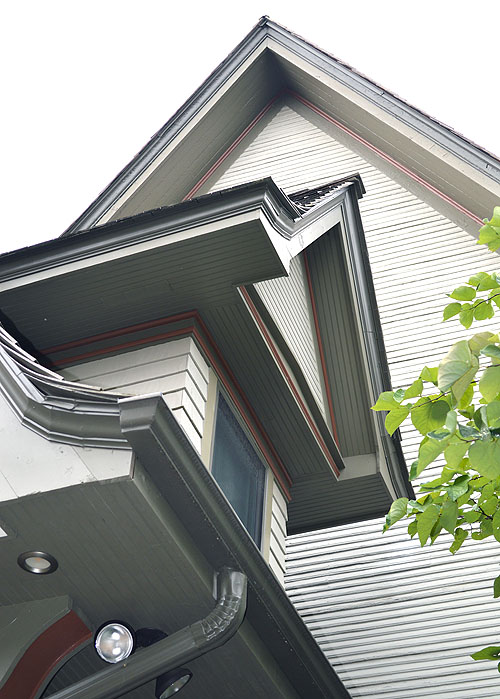 91)

W. Irving Clark Residence, La Grange, Illinois 2018 (1893 - S.013).

E

xterior. 20 x 13.5 digital image photographed by Douglas M. Steiner on October 6, 2018. Copyright 2018, Douglas M. Steiner. (ST#2018.18.0819-91)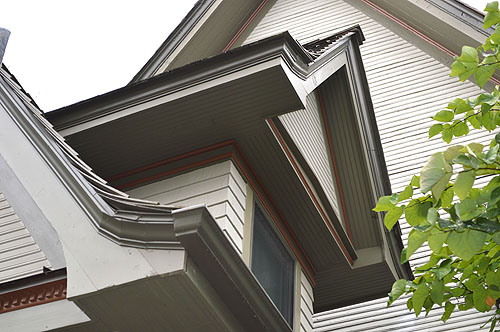 92)

W. Irving Clark Residence, La Grange, Illinois 2018 (1893 - S.013).

E

xterior. 20 x 13.5 digital image photographed by Douglas M. Steiner on October 6, 2018. Copyright 2018, Douglas M. Steiner. (ST#2018.18.0819-92)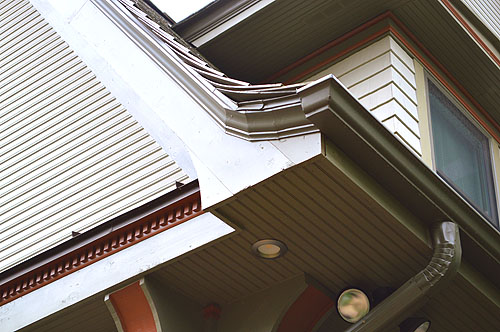 93)

W. Irving Clark Residence, La Grange, Illinois 2018 (1893 - S.013).

E

xterior. 20 x 13.5 digital image photographed by Douglas M. Steiner on October 6, 2018. Copyright 2018, Douglas M. Steiner. (ST#2018.18.0819-93)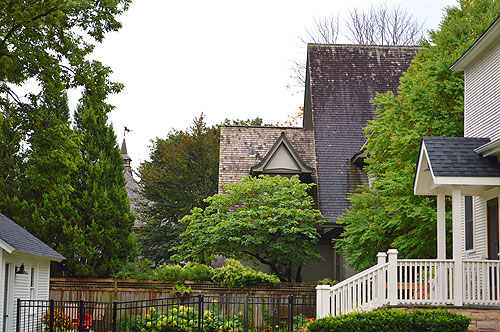 94)

W. Irving Clark Residence, La Grange, Illinois 2018 (1893 - S.013).

E

xterior. 20 x 13.5 digital image photographed by Douglas M. Steiner on October 6, 2018. Copyright 2018, Douglas M. Steiner. (ST#2018.18.0819-94)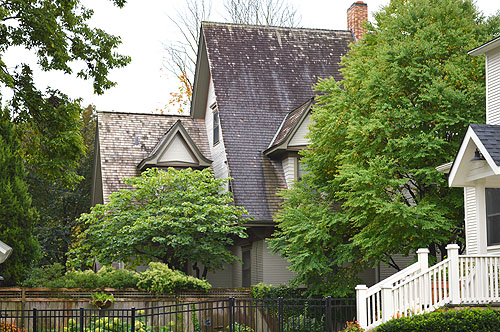 95)

W. Irving Clark Residence, La Grange, Illinois 2018 (1893 - S.013).

E

xterior. 20 x 13.5 digital image photographed by Douglas M. Steiner on October 6, 2018. Copyright 2018, Douglas M. Steiner. (ST#2018.18.0819-95)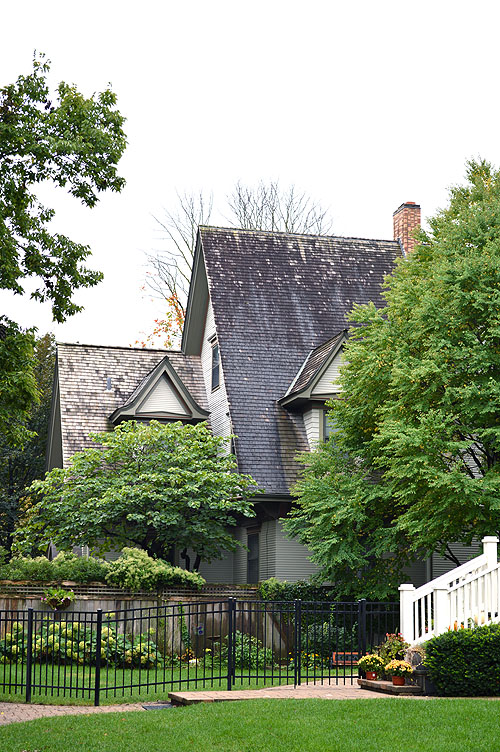 96)

W. Irving Clark Residence, La Grange, Illinois 2018 (1893 - S.013).

E

xterior. 20 x 13.5 digital image photographed by Douglas M. Steiner on October 6, 2018. Copyright 2018, Douglas M. Steiner. (ST#2018.18.0819-96)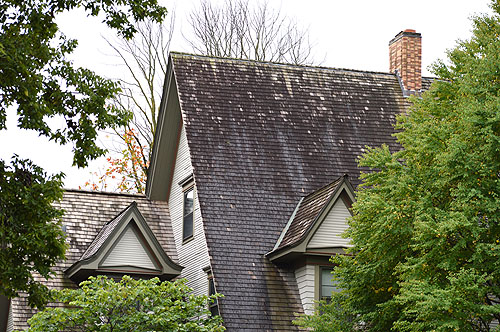 97)

W. Irving Clark Residence, La Grange, Illinois 2018 (1893 - S.013).

E

xterior. 20 x 13.5 digital image photographed by Douglas M. Steiner on October 6, 2018. Copyright 2018, Douglas M. Steiner. (ST#2018.18.0819-97)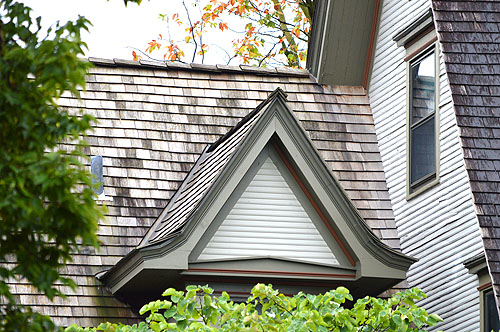 98)

W. Irving Clark Residence, La Grange, Illinois 2018 (1893 - S.013).

E

xterior. 20 x 13.5 digital image photographed by Douglas M. Steiner on October 6, 2018. Copyright 2018, Douglas M. Steiner. (ST#2018.18.0819-98)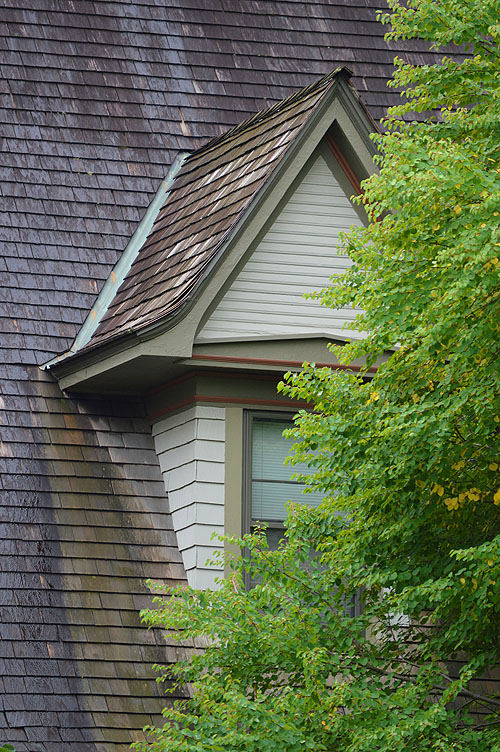 99)

W. Irving Clark Residence, La Grange, Illinois 2018 (1893 - S.013).

E

xterior. 20 x 13.5 digital image photographed by Douglas M. Steiner on October 6, 2018. Copyright 2018, Douglas M. Steiner. (ST#2018.18.0819-99)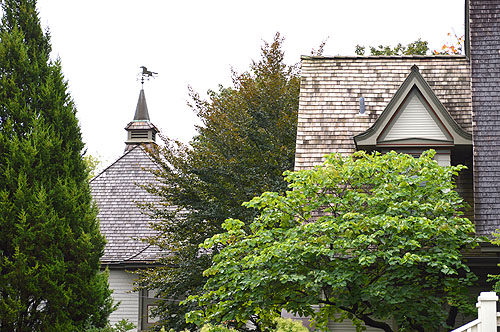 100)

W. Irving Clark Residence, La Grange, Illinois 2018 (1893 - S.013).

E

xterior. 20 x 13.5 digital image photographed by Douglas M. Steiner on October 6, 2018. Copyright 2018, Douglas M. Steiner. (ST#2018.18.0819-100)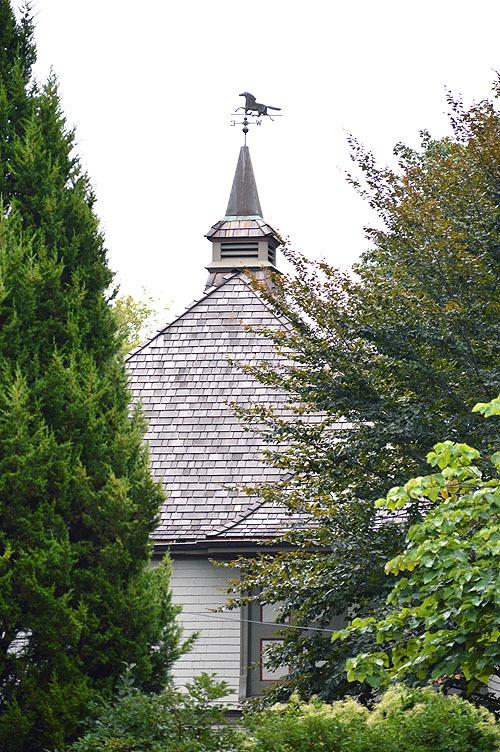 101)

W. Irving Clark Residence, La Grange, Illinois 2018 (1893 - S.013).

E

xterior. 20 x 13.5 digital image photographed by Douglas M. Steiner on October 6, 2018. Copyright 2018, Douglas M. Steiner. (ST#2018.18.0819-101)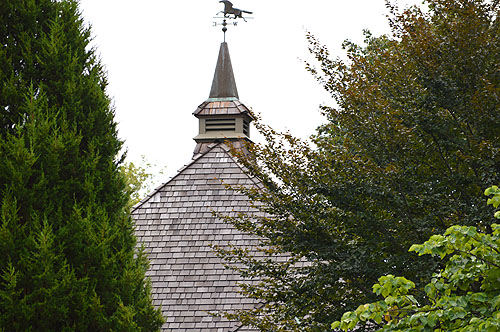 102)

W. Irving Clark Residence, La Grange, Illinois 2018 (1893 - S.013).

E

xterior. 20 x 13.5 digital image photographed by Douglas M. Steiner on October 6, 2018. Copyright 2018, Douglas M. Steiner. (ST#2018.18.0819-102)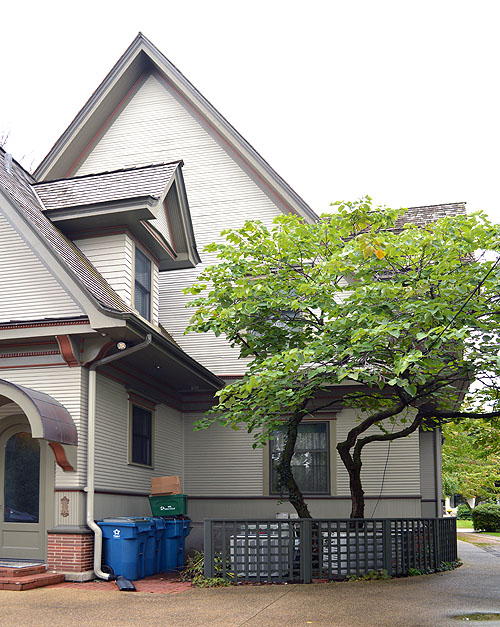 103)

W. Irving Clark Residence, La Grange, Illinois 2018 (1893 - S.013).

E

xterior. 20 x 13.5 digital image photographed by Douglas M. Steiner on October 6, 2018. Copyright 2018, Douglas M. Steiner. (ST#2018.18.0819-103)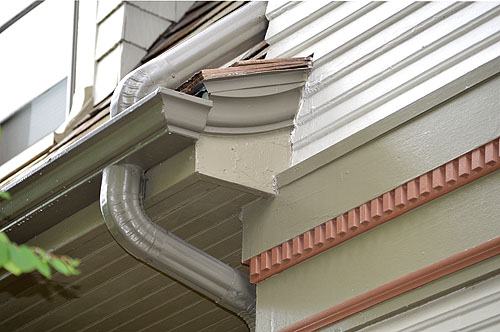 104)

W. Irving Clark Residence, La Grange, Illinois 2018 (1893 - S.013).

E

xterior. 20 x 13.5 digital image photographed by Douglas M. Steiner on October 6, 2018. Copyright 2018, Douglas M. Steiner. (ST#2018.18.0819-104)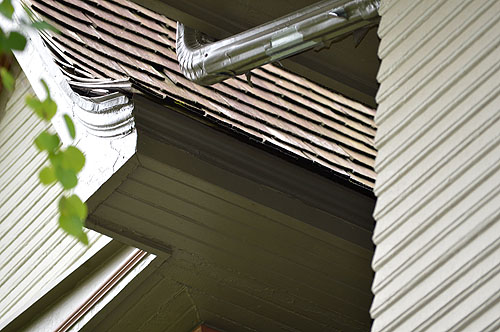 105)

W. Irving Clark Residence, La Grange, Illinois 2018 (1893 - S.013).

E

xterior. 20 x 13.5 digital image photographed by Douglas M. Steiner on October 6, 2018. Copyright 2018, Douglas M. Steiner. (ST#2018.18.0819-105)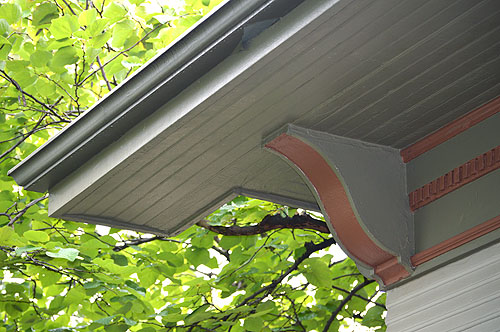 106)

W. Irving Clark Residence, La Grange, Illinois 2018 (1893 - S.013).

E

xterior. 20 x 13.5 digital image photographed by Douglas M. Steiner on October 6, 2018. Copyright 2018, Douglas M. Steiner. (ST#2018.18.0819-106)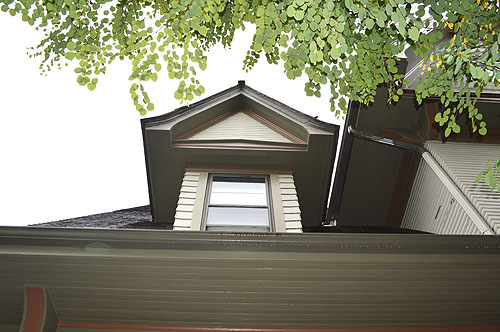 107)

W. Irving Clark Residence, La Grange, Illinois 2018 (1893 - S.013).

E

xterior. 20 x 13.5 digital image photographed by Douglas M. Steiner on October 6, 2018. Copyright 2018, Douglas M. Steiner. (ST#2018.18.0819-107)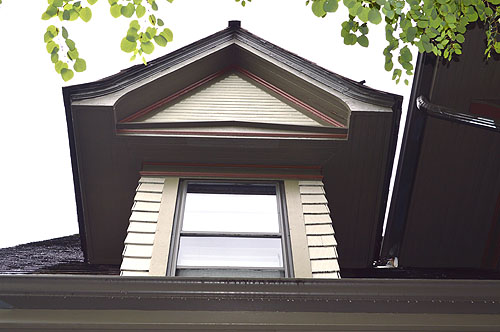 108)

W. Irving Clark Residence, La Grange, Illinois 2018 (1893 - S.013).

E

xterior. 20 x 13.5 digital image photographed by Douglas M. Steiner on October 6, 2018. Copyright 2018, Douglas M. Steiner. (ST#2018.18.0819-108)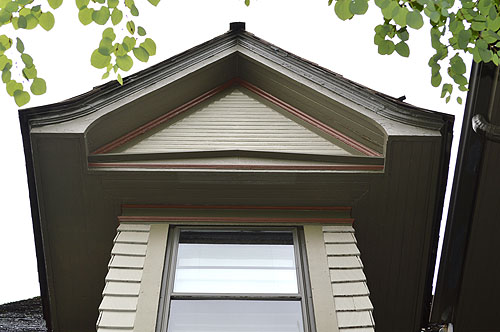 109)

W. Irving Clark Residence, La Grange, Illinois 2018 (1893 - S.013).

E

xterior. 20 x 13.5 digital image photographed by Douglas M. Steiner on October 6, 2018. Copyright 2018, Douglas M. Steiner. (ST#2018.18.0819-109)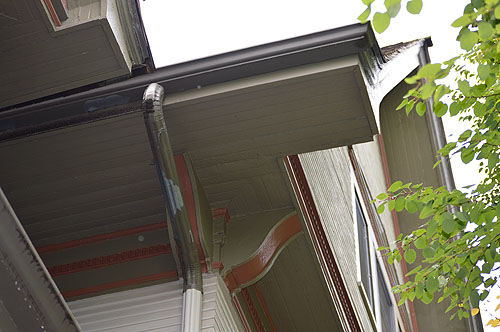 110)

W. Irving Clark Residence, La Grange, Illinois 2018 (1893 - S.013).

E

xterior. 20 x 13.5 digital image photographed by Douglas M. Steiner on October 6, 2018. Copyright 2018, Douglas M. Steiner. (ST#2018.18.0819-110)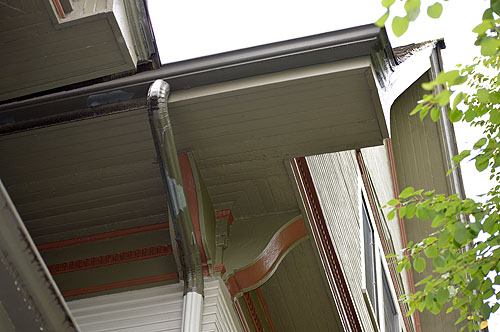 111)

W. Irving Clark Residence, La Grange, Illinois 2018 (1893 - S.013).

E

xterior. 20 x 13.5 digital image photographed by Douglas M. Steiner on October 6, 2018. Copyright 2018, Douglas M. Steiner. (ST#2018.18.0819-111)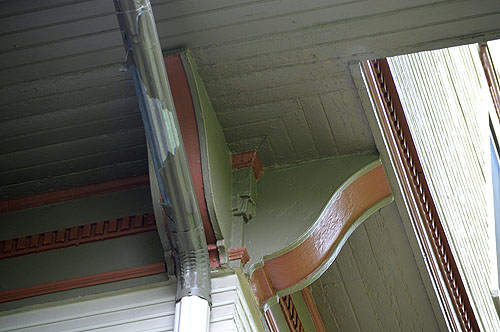 112)

W. Irving Clark Residence, La Grange, Illinois 2018 (1893 - S.013).

E

xterior. 20 x 13.5 digital image photographed by Douglas M. Steiner on October 6, 2018. Copyright 2018, Douglas M. Steiner. (ST#2018.18.0819-112)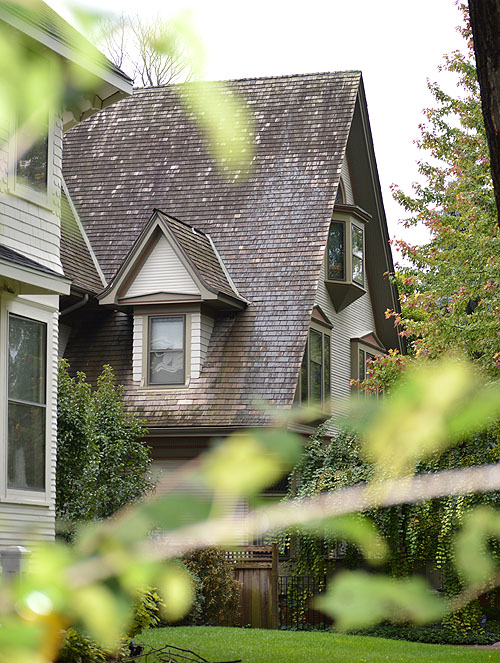 113)

W. Irving Clark Residence, La Grange, Illinois 2018 (1893 - S.013).

E

xterior. 20 x 13.5 digital image photographed by Douglas M. Steiner on October 6, 2018. Copyright 2018, Douglas M. Steiner. (ST#2018.18.0819-113)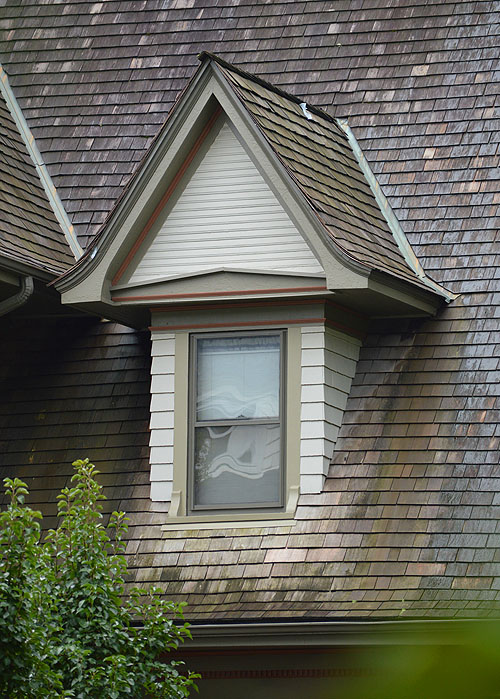 114)

W. Irving Clark Residence, La Grange, Illinois 2018 (1893 - S.013).

E

xterior. 20 x 13.5 digital image photographed by Douglas M. Steiner on October 6, 2018. Copyright 2018, Douglas M. Steiner. (ST#2018.18.0819-114)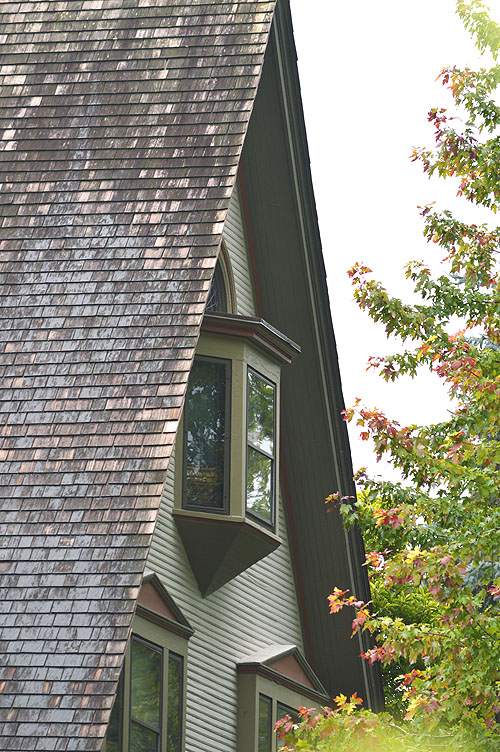 115)

W. Irving Clark Residence, La Grange, Illinois 2018 (1893 - S.013).

E

xterior. 20 x 13.5 digital image photographed by Douglas M. Steiner on October 6, 2018. Copyright 2018, Douglas M. Steiner. (ST#2018.18.0819-115)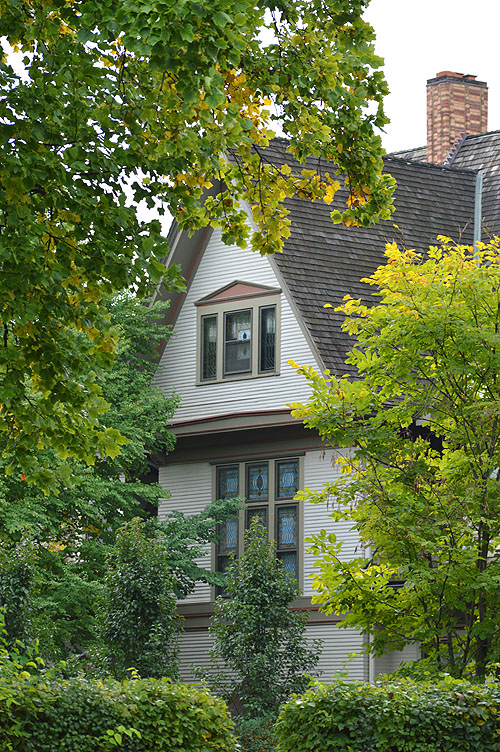 116)

W. Irving Clark Residence, La Grange, Illinois 2018 (1893 - S.013).

E

xterior. 20 x 13.5 digital image photographed by Douglas M. Steiner on October 6, 2018. Copyright 2018, Douglas M. Steiner. (ST#2018.18.0819-116)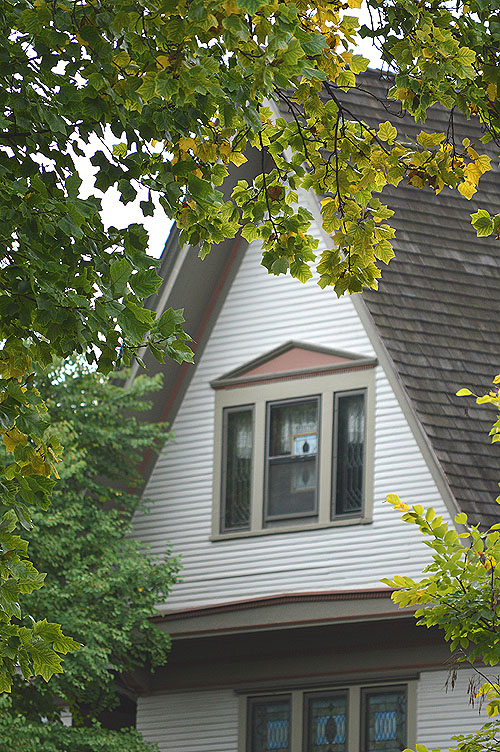 117)

W. Irving Clark Residence, La Grange, Illinois 2018 (1893 - S.013).

E

xterior. 20 x 13.5 digital image photographed by Douglas M. Steiner on October 6, 2018. Copyright 2018, Douglas M. Steiner. (ST#2018.18.0819-117)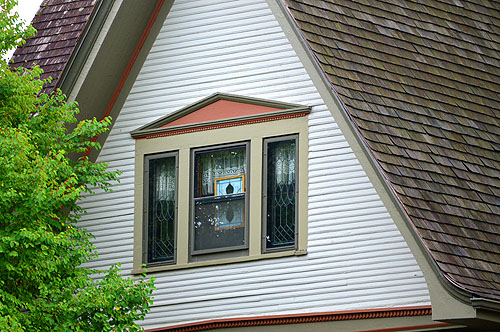 118)

W. Irving Clark Residence, La Grange, Illinois 2018 (1893 - S.013).

E

xterior. 20 x 13.5 digital image photographed by Douglas M. Steiner on October 6, 2018. Copyright 2018, Douglas M. Steiner. (ST#2018.18.0819-118)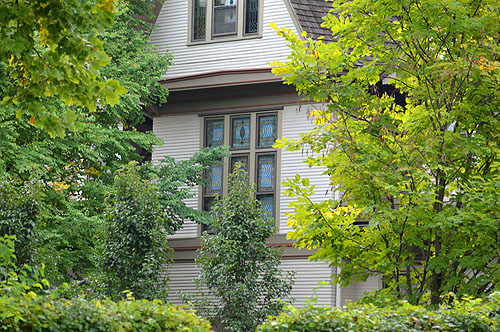 119)

W. Irving Clark Residence, La Grange, Illinois 2018 (1893 - S.013).

E

xterior. 20 x 13.5 digital image photographed by Douglas M. Steiner on October 6, 2018. Copyright 2018, Douglas M. Steiner. (ST#2018.18.0819-119)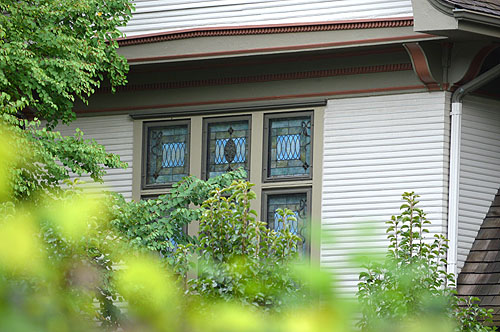 120)

W. Irving Clark Residence, La Grange, Illinois 2018 (1893 - S.013).

E

xterior. 20 x 13.5 digital image photographed by Douglas M. Steiner on October 6, 2018. Copyright 2018, Douglas M. Steiner. (ST#2018.18.0819-120)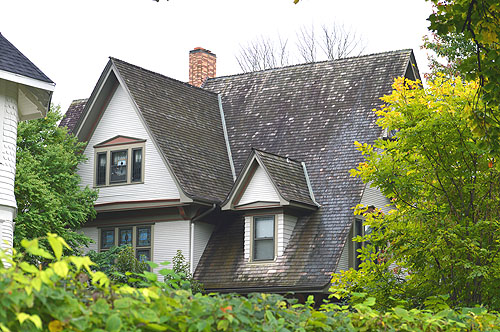 121)

W. Irving Clark Residence, La Grange, Illinois 2018 (1893 - S.013).

E

xterior. 20 x 13.5 digital image photographed by Douglas M. Steiner on October 6, 2018. Copyright 2018, Douglas M. Steiner. (ST#2018.18.0819-121)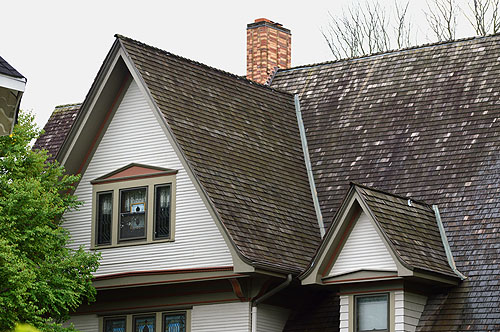 122)

W. Irving Clark Residence, La Grange, Illinois 2018 (1893 - S.013).

E

xterior. 20 x 13.5 digital image photographed by Douglas M. Steiner on October 6, 2018. Copyright 2018, Douglas M. Steiner. (ST#2018.18.0819-122)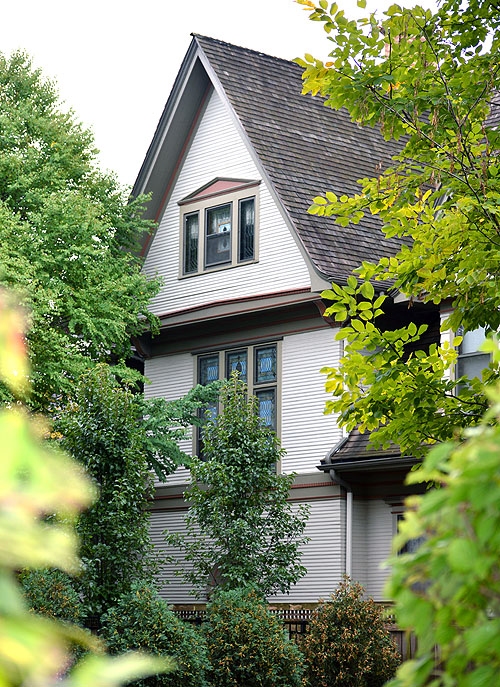 123)

W. Irving Clark Residence, La Grange, Illinois 2018 (1893 - S.013).

E

xterior. 20 x 13.5 digital image photographed by Douglas M. Steiner on October 6, 2018. Copyright 2018, Douglas M. Steiner. (ST#2018.18.0819-12)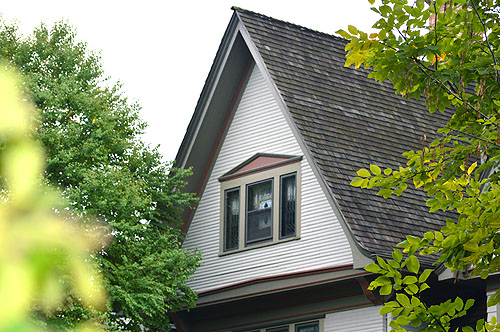 124)

W. Irving Clark Residence, La Grange, Illinois 2018 (1893 - S.013).

E

xterior. 20 x 13.5 digital image photographed by Douglas M. Steiner on October 6, 2018. Copyright 2018, Douglas M. Steiner. (ST#2018.18.0819-124)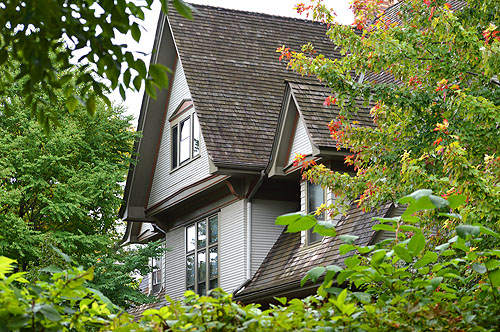 125)

W. Irving Clark Residence, La Grange, Illinois 2018 (1893 - S.013).

E

xterior. 20 x 13.5 digital image photographed by Douglas M. Steiner on October 6, 2018. Copyright 2018, Douglas M. Steiner. (ST#2018.18.0819-125)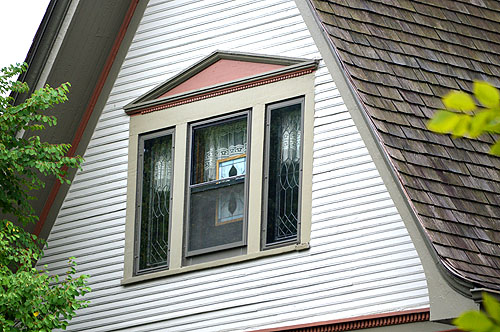 126)

W. Irving Clark Residence, La Grange, Illinois 2018 (1893 - S.013).

E

xterior. 20 x 13.5 digital image photographed by Douglas M. Steiner on October 6, 2018. Copyright 2018, Douglas M. Steiner. (ST#2018.18.0819-126)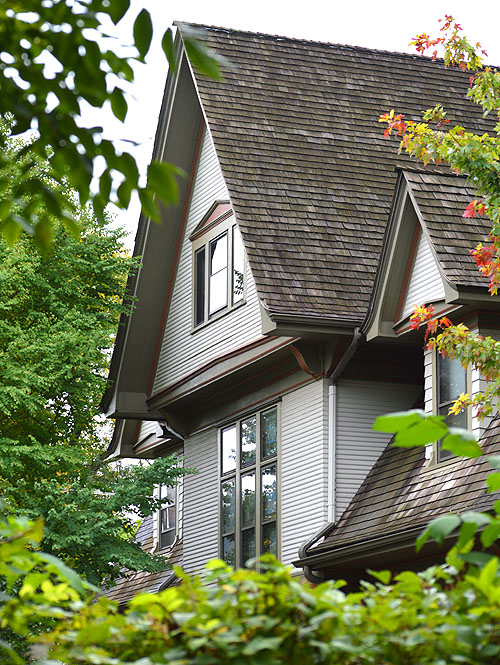 127)

W. Irving Clark Residence, La Grange, Illinois 2018 (1893 - S.013).

E

xterior. 20 x 13.5 digital image photographed by Douglas M. Steiner on October 6, 2018. Copyright 2018, Douglas M. Steiner. (ST#2018.18.0819-127)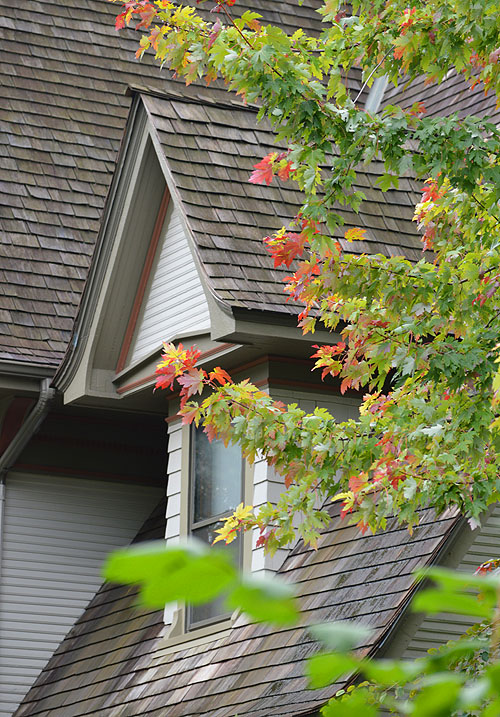 128)

W. Irving Clark Residence, La Grange, Illinois 2018 (1893 - S.013).

E

xterior. 20 x 13.5 digital image photographed by Douglas M. Steiner on October 6, 2018. Copyright 2018, Douglas M. Steiner. (ST#2018.18.0819-128)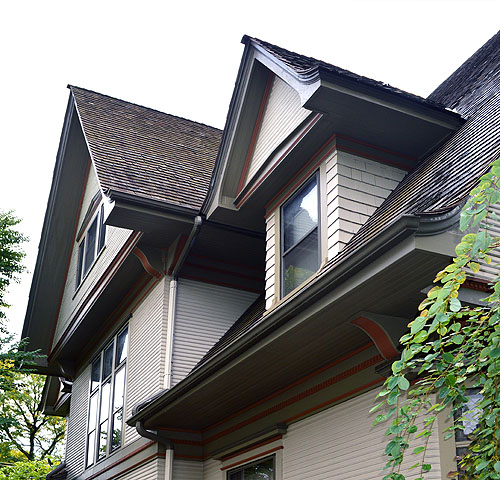 129)

W. Irving Clark Residence, La Grange, Illinois 2018 (1893 - S.013).

E

xterior. 20 x 13.5 digital image photographed by Douglas M. Steiner on October 6, 2018. Copyright 2018, Douglas M. Steiner. (ST#2018.18.0819-129)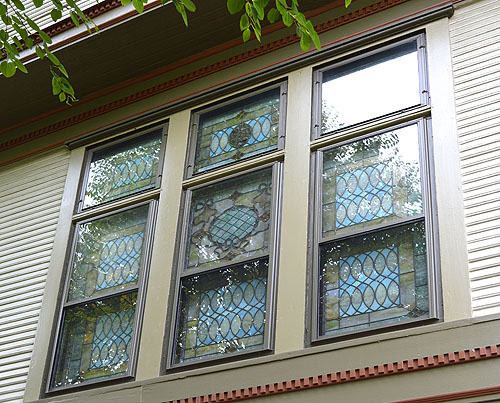 130)

W. Irving Clark Residence, La Grange, Illinois 2018 (1893 - S.013).

E

xterior. 20 x 13.5 digital image photographed by Douglas M. Steiner on October 6, 2018. Copyright 2018, Douglas M. Steiner. (ST#2018.18.0819-130)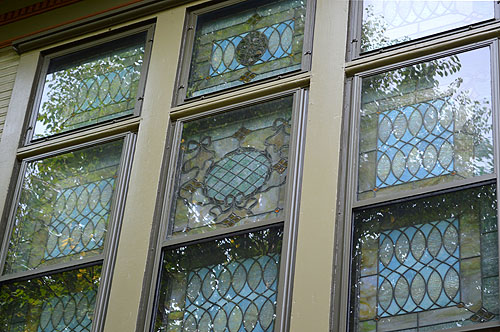 131)

W. Irving Clark Residence, La Grange, Illinois 2018 (1893 - S.013).

E

xterior. 20 x 13.5 digital image photographed by Douglas M. Steiner on October 6, 2018. Copyright 2018, Douglas M. Steiner. (ST#2018.18.0819-131)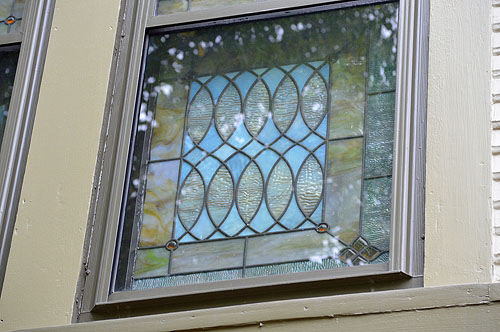 132)

W. Irving Clark Residence, La Grange, Illinois 2018 (1893 - S.013).

E

xterior. 20 x 13.5 digital image photographed by Douglas M. Steiner on October 6, 2018. Copyright 2018, Douglas M. Steiner. (ST#2018.18.0819-132)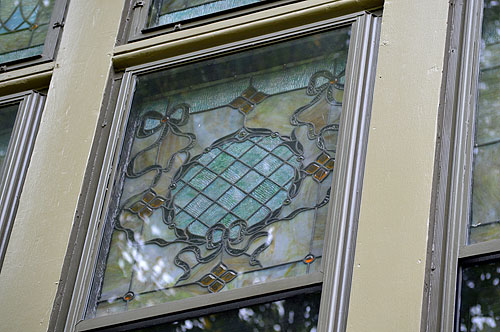 133)

W. Irving Clark Residence, La Grange, Illinois 2018 (1893 - S.013).

E

xterior. 20 x 13.5 digital image photographed by Douglas M. Steiner on October 6, 2018. Copyright 2018, Douglas M. Steiner. (ST#2018.18.0819-133)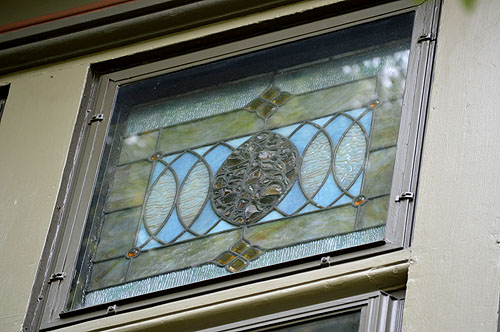 134)

W. Irving Clark Residence, La Grange, Illinois 2018 (1893 - S.013).

E

xterior. 20 x 13.5 digital image photographed by Douglas M. Steiner on October 6, 2018. Copyright 2018, Douglas M. Steiner. (ST#2018.18.0819-134)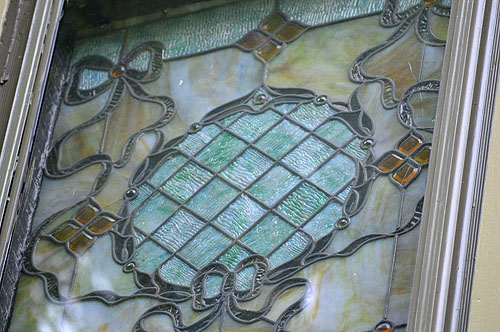 135)

W. Irving Clark Residence, La Grange, Illinois 2018 (1893 - S.013).

E

xterior. 20 x 13.5 digital image photographed by Douglas M. Steiner on October 6, 2018. Copyright 2018, Douglas M. Steiner. (ST#2018.18.0819-135)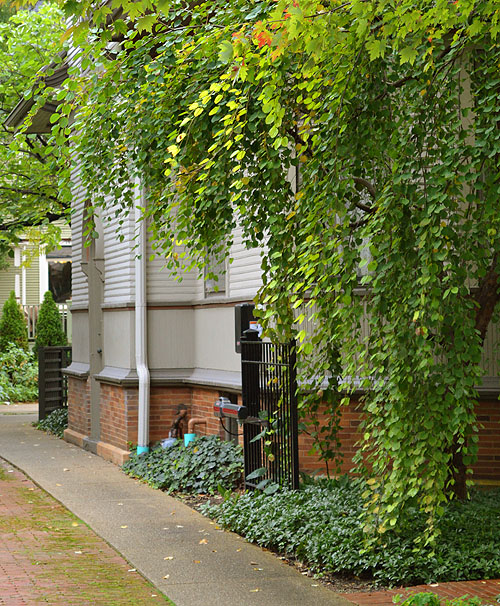 136)

W. Irving Clark Residence, La Grange, Illinois 2018 (1893 - S.013).

E

xterior. 20 x 13.5 digital image photographed by Douglas M. Steiner on October 6, 2018. Copyright 2018, Douglas M. Steiner. (ST#2018.18.0819-136)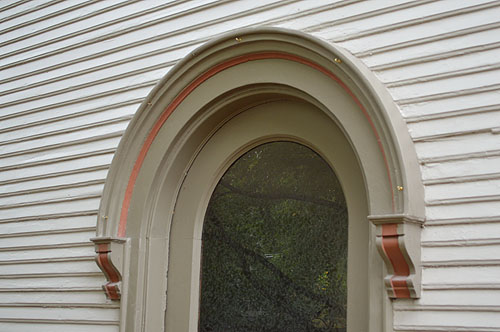 137)

W. Irving Clark Residence, La Grange, Illinois 2018 (1893 - S.013).

E

xterior. 20 x 13.5 digital image photographed by Douglas M. Steiner on October 6, 2018. Copyright 2018, Douglas M. Steiner. (ST#2018.18.0819-137)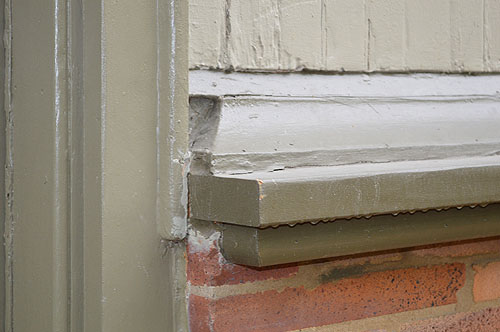 138)

W. Irving Clark Residence, La Grange, Illinois 2018 (1893 - S.013).

E

xterior. 20 x 13.5 digital image photographed by Douglas M. Steiner on October 6, 2018. Copyright 2018, Douglas M. Steiner. (ST#2018.18.0819-138)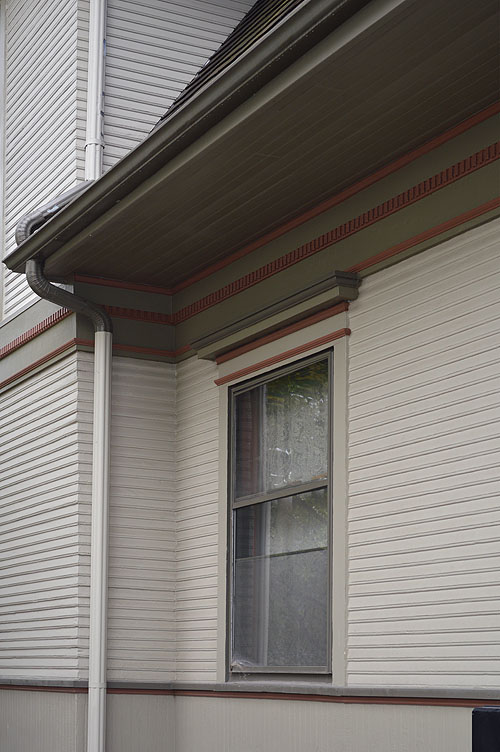 139)

W. Irving Clark Residence, La Grange, Illinois 2018 (1893 - S.013).

E

xterior. 20 x 13.5 digital image photographed by Douglas M. Steiner on October 6, 2018. Copyright 2018, Douglas M. Steiner. (ST#2018.18.0819-139)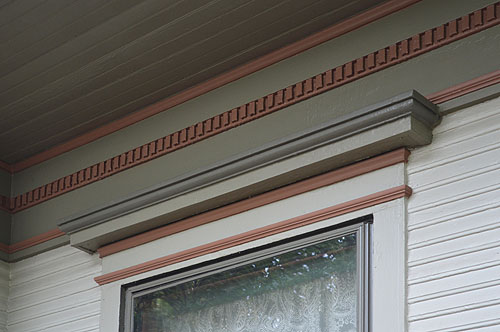 140)

W. Irving Clark Residence, La Grange, Illinois 2018 (1893 - S.013).

E

xterior. 20 x 13.5 digital image photographed by Douglas M. Steiner on October 6, 2018. Copyright 2018, Douglas M. Steiner. (ST#2018.18.0819-140)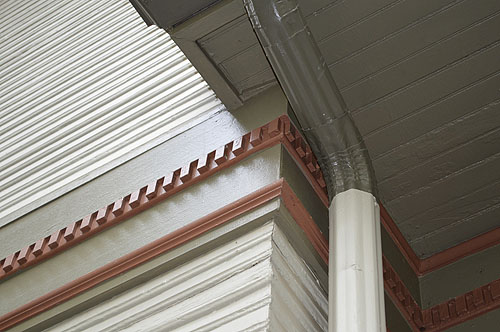 141)

W. Irving Clark Residence, La Grange, Illinois 2018 (1893 - S.013).

E

xterior. 20 x 13.5 digital image photographed by Douglas M. Steiner on October 6, 2018. Copyright 2018, Douglas M. Steiner. (ST#2018.18.0819-141)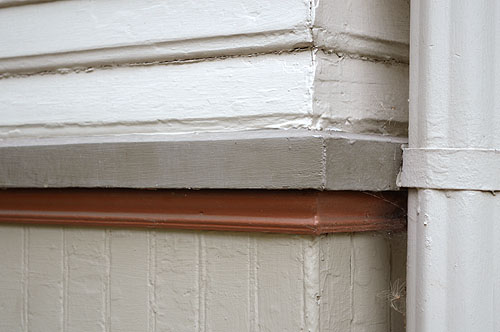 142)

W. Irving Clark Residence, La Grange, Illinois 2018 (1893 - S.013).

E

xterior. 20 x 13.5 digital image photographed by Douglas M. Steiner on October 6, 2018. Copyright 2018, Douglas M. Steiner. (ST#2018.18.0819-142)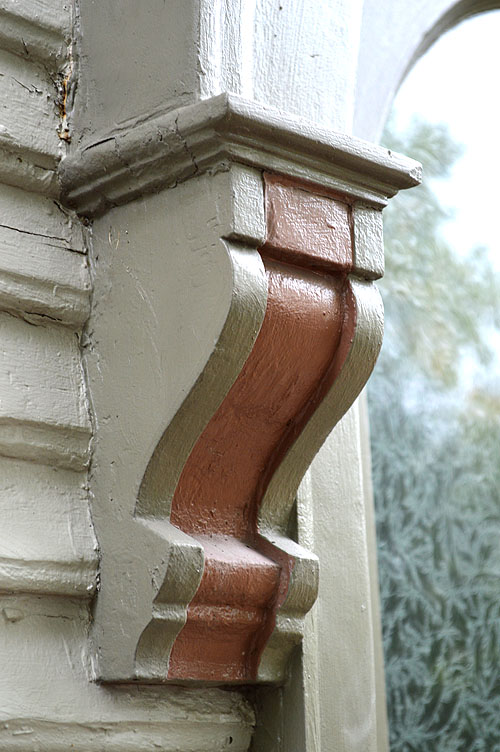 143)

W. Irving Clark Residence, La Grange, Illinois 2018 (1893 - S.013).

E

xterior. 20 x 13.5 digital image photographed by Douglas M. Steiner on October 6, 2018. Copyright 2018, Douglas M. Steiner. (ST#2018.18.0819-143)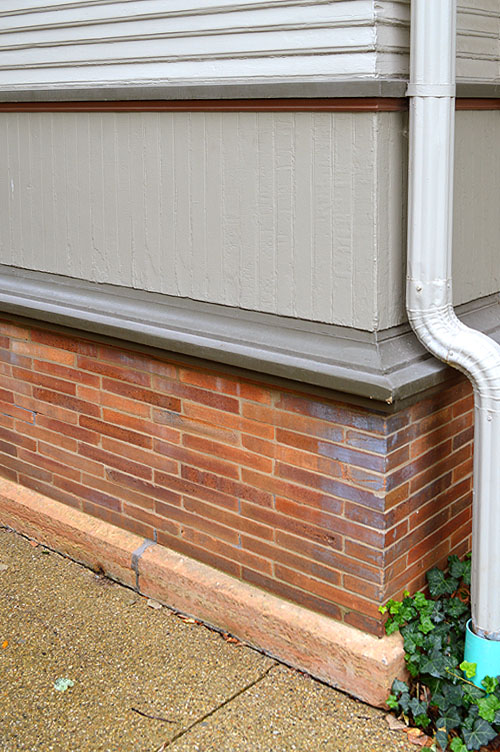 144)

W. Irving Clark Residence, La Grange, Illinois 2018 (1893 - S.013).

E

xterior. 20 x 13.5 digital image photographed by Douglas M. Steiner on October 6, 2018. Copyright 2018, Douglas M. Steiner. (ST#2018.18.0819-144)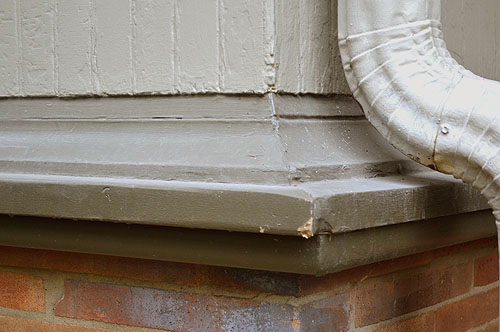 145)

W. Irving Clark Residence, La Grange, Illinois 2018 (1893 - S.013).

E

xterior. 20 x 13.5 digital image photographed by Douglas M. Steiner on October 6, 2018. Copyright 2018, Douglas M. Steiner. (ST#2018.18.0819-145)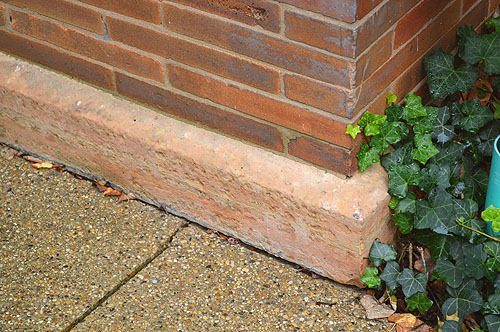 146)

W. Irving Clark Residence, La Grange, Illinois 2018 (1893 - S.013).

E

xterior. 20 x 13.5 digital image photographed by Douglas M. Steiner on October 6, 2018. Copyright 2018, Douglas M. Steiner. (ST#2018.18.0819-146)